MISD Fills New Diversity Director Position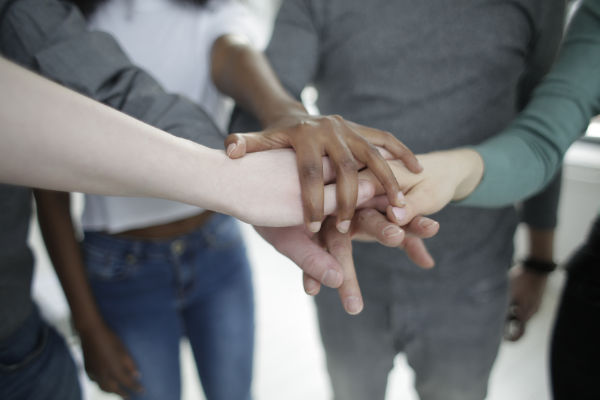 Starting the 2020-2021 school year, Danyell Wells assumed the position of Director of Diversity, Equity and Inclusion. As Director of Diversity, Equity and Inclusion, Wells works to enrich the diversity of MISD and help members of the community feel accepted.
"I hope to help an already thriving academic district enrich its culture," Wells said. "The goal is to create a more diverse, equitable and inclusive environment for all. I want all members of the Mansfield ISD family to feel accepted, heard, celebrated and seen for who they are."
Wells' served as an Equity Analyst for the City of Dallas and a Family Community and Engagement Coordinator at Cedar Hill ISD. Karen Marcucci, MISD School board president, has confidence in Wells' experience and ability.
"I believe Ms. Wells will do a fantastic job in this role. Ms. Wells was selected because her previous experience was more tailored to this role than any of the other candidates," Marcucci said. "She has an incredible ability to engage with people and bring people from all backgrounds to the table for a common goal. In her positions, she has been tasked with making positive relationships and creating a welcoming, equitable environment for all."
However, speculation about whether the position was created in response to the recent social justice movements emerged. Marcucci wants to assure the district that no movement influenced the creation of the position; the decision to create the position came a year and a half ago.
"One event did not spark the decision. The position will take a holistic look at the district's programs, process, and procedures to make sure that representation and inclusion truly exists, with a particular emphasis on students and staff who have historically been disproportionately impacted by institutional and systemic oppression," Marcucci said. "The importance of the Director of Diversity, Equity and Inclusion position is to ensure that all Mansfield ISD staff members and students feel safe and included in their work and learning environments."
Even in the pandemic, the goal for equality to all those in the district remains intact. MISD enlisted help from third party agencies, Texas Association of School Administrators (TASA) and Curriculum Management Solutions, Inc. to perform an equity audit. This procedure entails focus groups, interviews, and surveys to ensure the fairness of policies.
"COVID-19 has not been an obstacle [in the audit], but has provided an opportunity for us to reimagine how we provide a number of operational services," Wells said. "I hope to help an already academically thriving district enrich its culture. The goal is to create a more diverse, equitable and inclusive environment for all."