Girls' Basketball Team Tops DFW Rankings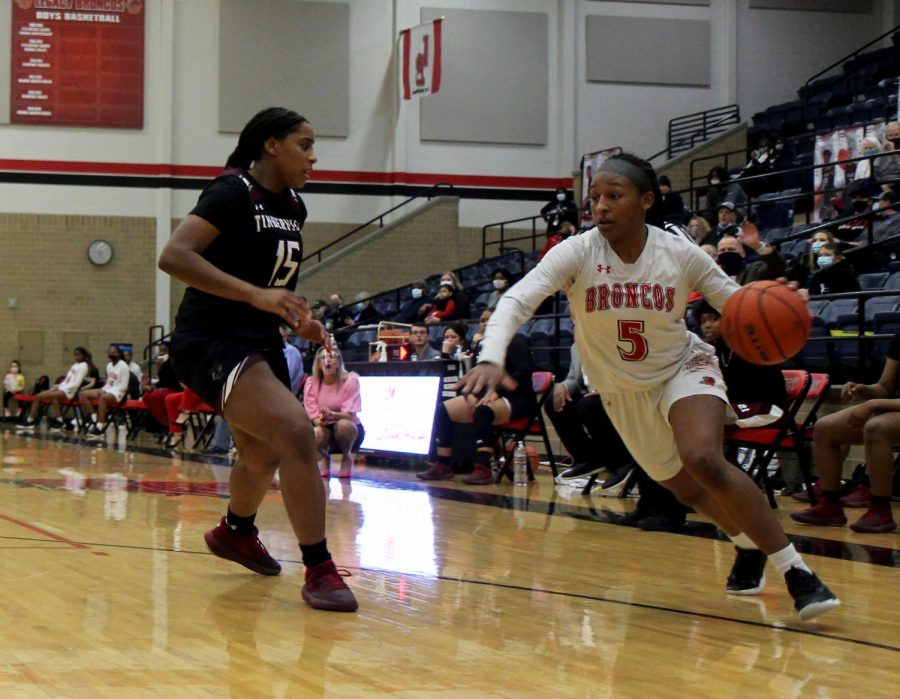 The Legacy varsity girls' basketball team has not suffered a loss in over two months. In district, they currently hold a 11-0 record and look forward to the postseason. Given the uncertainty of this year with COVID, Coach Michelle Morris knows what her team needs to do to best prepare for whatever happens.
"[We need] to continue to get better and focus on [ourselves]," Morris said. "We have many different threats this year which makes it a little different from the past."
On Jan. 13, The Dallas Morning News released their first set of 6A and 5A basketball rankings for the season. Legacy girls topped the list with a 17-1 record. Since then, the team has won four times and suffered no losses and remains at the top of the ranks. 
Senior Lane Lee believes her team can continue this streak of success by their hard work and expectations.
"I believe that because of the pandemic a lot of things have changed in our program, and it has caused us to become more determined," Lee said. "In the beginning we weren't even sure if there would be a season, so just being able to step out on the court is a blessing."
Lee's belief in her team only strengthens and grows as their season progresses and stays atop the rankings list.
"I have high expectations for us; we can get a lot done whenever we're focused," Lee said. " I believe if we continue playing with the energy we have brought in previous games we'll  continue to be successful moving forward."
The Broncos face the Burleson Elk at Burleson on Jan 29. In their previous matchup, Legacy won 44-32. Tickets are available on Burleson ISD's website.