Debater Advances to State UIL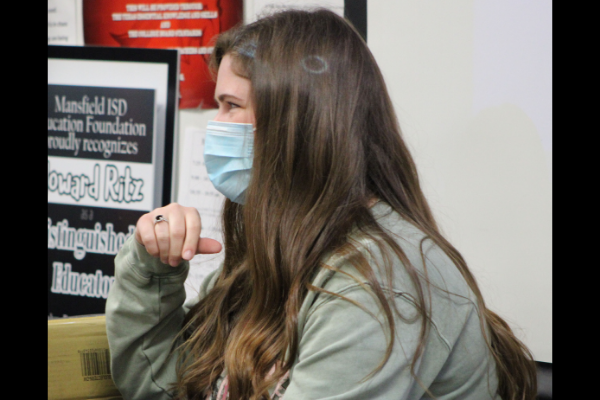 Following the UIL district and regional competitions, one academic competitor advanced to state. Senior Sembree Yeary placed first in the Lincoln Douglas debate, earning her a spot at the state meet on May 25-26. 
"I honestly didn't have high expectations because there haven't been many people to advance to state from Legacy in my event," Yeary said. "Every time I finished a round and waited for the ballots to come in, we were so excited." 
Yeary competed against 24 debaters on Friday, Apr. 16. After finishing in the top eight, she advanced to the quarterfinals on Saturday where she moved on to the semi-finals, the finals and finally the consolation round. Only the top three competitors advanced to state. 
"I didn't think I would break for finals to be honest," Yeary said. "The first round I didn't go in with high hopes because I went against the person that I lost against at district, but at the end of the round I thought I had actually done decent." 
Debate sponsor Howard Ritz looks forward to Yeary's participation in the state competition. Since 2013, Yeary is only the second LD debater to qualify for state. 
"The competition will be tough with the top teams all over the state competing," Ritz said, "but she has worked hard and her ability to take on this big of a challenge is not new to her." 
Debate remained virtual for the regional meet while the rest of the academic competitors traveled to Saginaw. To Yeary, virtual meets put the debaters at a disadvantage. 
"Something about being at a school with other competitors adds so much more to tournaments," Yeary said. "I think there definitely could have been more in-person events." 
Results for the Spring 2021 UIL Regional Competition:
Nina Banks – 5th place Editorial Writing
Jonah Pedroza – 6th place Headlines
Sembree Yeary – 1st place LD Debate
One Act Play – 4th place
About the Contributors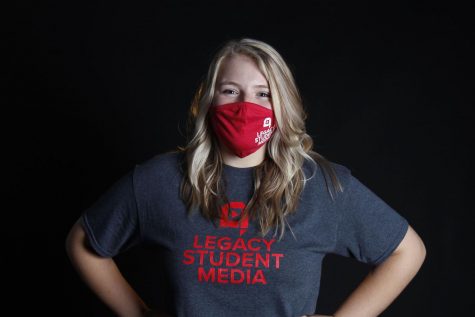 Jordyn Folsom, Editor-In-Chief
Hey, I'm Jordyn and I take too many pictures of my dogs, drink too much coffee, spend too much money I don't have and watch too much Tik Tok. Aside from...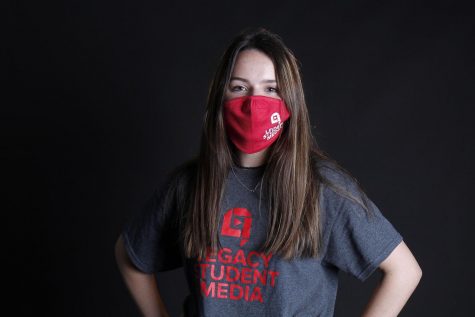 Haley Parsons, Photographer
Hi, I'm Hayley and this is my third year in Photojournalism! When I'm not taking pictures, I really like to sing, swim, and hang out with my friends.