Review: You Season Three
Affairs, artisanal pastries and suburbia: the ingredients to poorly executed murders. You, the hit Netflix drama took the world by storm with the main character Joe Goldberg, a book-loving serial killer. Despite his unfortunate inclination to murder, his dedication to true love is relatable and my theory on why watchers love him, and season three affirms this sentiment.
If the heightened, artificial LA characters in season two were extreme, prepare to meet the perfectly manicured lawns and residents of Madre Linda. Enter the parents. Sherry Conrad, head mom in charge and semi-famous mommy blogger whose constant passive aggressive comments are always shielded under a blinding smile. But perhaps my favorite recurring character, the iconic glass book cage, makes a return this season as well. Now used as a pseudo-pantry is now back and better than ever as Joe and Love's kidnapping chamber. 
For murder documentary enthusiasts, you're going to have to suspend your disbelief even further for this season. The number of murders that happen with Joe and Love having little regard for leaving evidence is obscene. But once you get past how Joe hasn't been caught yet, the season's storyline is quite enjoyable.
Watch Love and Joe try to suppress their homicidal tendencies, and inevitably fail miserably when Love kills their neighbor in the first episode. The previous two seasons have had plot twists galore, and this season fully keeps the precedent going. Every episode is completely unpredictable and frankly impressive how the writers were able to shove each episode with a new plot line.
However, with a confirmed season four on its way, I question whether the future seasons sustain. After three seasons of murder and kidnapping, it gets old pretty easily. The main flaw of Joe is that he hasn't really had any character development. Yes, he has become a dad, but barely connected with his son and ultimately left him in pursuit of love. Joe still views himself as a pacifistic monogamist whose actions are justified in the name of love, regardless of how many he has killed. Although each season brings plot twists and lovable new characters, I debate whether the show should just stop while it's ahead. Nonetheless, I will be tuning in to You season four.
Leave a Comment
About the Contributor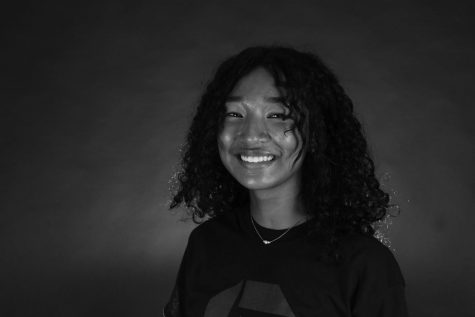 Nina Banks, Assistant Editor
grape flavoring tastes like benadryl.