Therapy Dogs On Campus Reduce Student Stress
Dogs make life better. And science proves it.
Organizations like the Organization for Autism Research and Purdue University explore the benefits of therapy dog treatment for children on the Autism Spectrum. Ms. Jinna Danser teaches the FALS class and arranges for therapy dogs to visit her classes every Monday. She also coordinated the therapy dogs' visit at lunch during finals week in December.
"For our students, it's a big comfort," Ms. Danser said. "It's something that speaks to them. It's just a good outlet."
A teacher mentioned the idea of a visit from therapy dogs for the general student population pre-COVID-19, but Dr. Shelly Butler, principal, postponed the idea until MISD's COVID-19 protocols allowed. She also noted the possibility of therapy dog visits becoming a more regular occurrence.
"The hope was that the students would experience relief from anxiety during a stressful time of the school year," Dr. Butler said. "I believe our collective stress levels went down quite a bit just being in the presence of happy dogs."
Ms. Barbara Greytak and her sister, Ms. Diane Greytak, care for and handle the therapy dogs with Canine Companions for Independence at CCI. The two visit the FALS classes every Monday and have for the past 10 years. All of their dogs trained rigorously to earn their therapy dog certification. CCI trains their dogs in "up to 50 commands designed to make everyday life easier." Students enjoy encouraging the dogs to do simple commands such as sit, shake, lay down and rollover. They then feed the dogs little treat pellets.
"My favorite part is watching the kids get something out of it," Ms. Barbara Greytak said. "That's what it's all about."
Numerous studies show dogs decrease stress levels, especially in children with special needs. Children show decreased cortisol levels after spending time with a therapy dog. The dogs also help children develop social skills. Junior Shyann Elrod enjoys the therapy dogs at school and her three dogs at home. 
"The dogs make me smile and feel happy," Elrod said. "I love them all."
Ms. Danser said it costs nothing to bring the therapy dogs into the school and the process of scheduling visits is very simple. She got Ms. Diane Greytak's number from a coworker when she started working at school in 2009. Every week, the same five dogs visit. Three of the five are black labrador retrievers, a breed notable for their calm demeanor and intelligence which makes them exceptional service animals.
"With our students, we see a sense of calmness and pure joy when they are with the dogs," Ms. Danser said. "It's really neat to see."
Leave a Comment
Donate to The Rider Online | Legacy HS Student Media
Your donation will support the student journalists of Mansfield Legacy High School. Your contribution will allow us to purchase equipment and cover our annual website hosting costs and travel to media workshops.
About the Contributors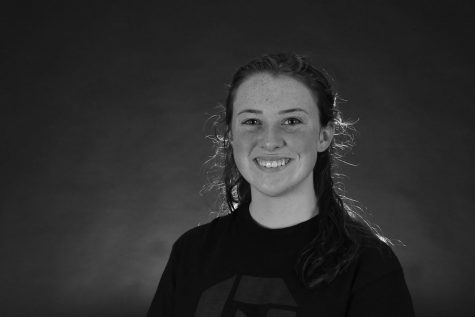 Mariah Hanlon, Staff Writer
I'm Mariah, I'm the oldest of five and I write because I don't have to do the dishes for my small army of a family if I'm doing school work.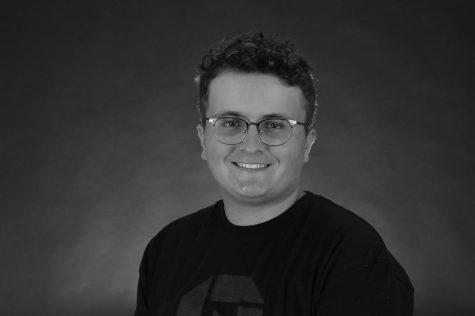 Matthew Carroll, Photographer
I am a sophomore. I play tennis and I'm in photography. My favorite color is yellow and I like nachos.