Julius Brothers: Teammates At Last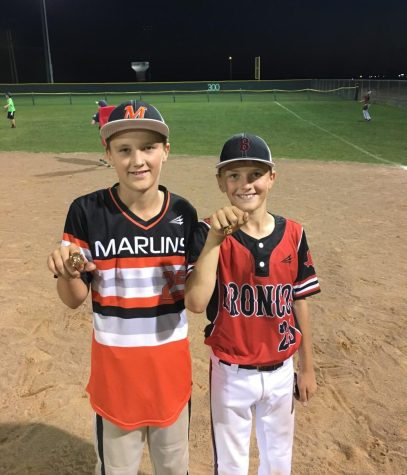 He sat in the bleacher's freshman year, watching the 5th round of baseball playoffs. His brother on the pitching mound, he watches him with great admiration, they practiced alongside one another for years. But now, sophomore Cade Julius plays alongside his brother on the varsity baseball team.
"I've looked up to Blake my whole life so to be able to spend the last few months with him before he goes to college has been a blessing. It was amazing to have the opportunity to play and learn from the guys and Coach Mcmullen. This has truly been a great opportunity," Cade said. "There's never been any competition, I'm on my own path and plan to carve my own future. So I don't feel that I have to live up to what he has accomplished." 
Cade and his brother are two years apart. Raised around the baseball field, they have never been able to play in the same age division. But this year they were able to play on varsity together before district began.
"It's really cool being able to play with my brother on the same team we have been talking about this for a long time," Blake said. "I am very proud of him, it's not easy to pitch on varsity as a sophomore, other guys have a lot more experience so it can be hard. Last year during round five, he was sitting in the bleachers watching us play Aledo, this year he pitched against them and didn't give up an earned run. There is no part of me that ever wants to see him fail or not succeed."
The boy's mother, Counselor Angela Julius enjoyed watching her boy's relationship grow on and off the field.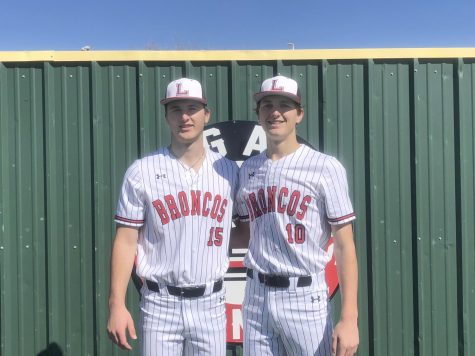 "It's been fun being able to see them grow, as people, as players, and as teammates. I have seen it foster their relationship a great deal because they're both competitive in nature. And so it's given them a commonality of things that they can talk about and share their experiences from," Mrs. Julius said. "I love just seeing them banter back and back and forth. And just the comfortableness that they feel with each other. I know that them having this experience together will foster their relationship as they grow into adults because they have a good foundation of just spending that time together. And when you spend time with somebody and you have something in common, it builds support in a relationship and a feeling of love for one another."
Cade has learned a lot from his older brother and hopes to continue to learn from him. 
"In the varsity games I've pitched in, I have learned that failure is going to happen, but it's all about how you respond," Cade said. "I'm huge on mental preparation, so I take those losses and build to take my failures into success."