Album: All About Tonight by Blake Shelton
All About Tonight
houses an impeccable collection of some of Shelton's best work, and takes the listener on a journey of highs and lows, traveling unerringly from rowdy and upbeat to deep and reflective and back again. Shelton seamlessly mixes his signature country sound with a modern flair and provides a stunning example of what contemporary country music should be.
The album starts off on a high note with the title track, a rousing party anthem that boxes up fun into a simple package and has the infuriatingly fantastic ability to attach to your brain and reside there for the rest of the day. The second track "Who Are You When I'm Not Looking" mellows out the album and gives a respite from the more fast paced songs with its gentle melody and his calming vocals as he sings about wanting to know everything that makes his significant other special. The lyrics are moving and deeply personal, and the song does an impeccable job of displaying Shelton's maturity as an artist. His fiancée, singer Miranda Lambert, performs a stirring duet with him on the track "Draggin' the River"- a tongue in cheek tale of a couple who fake their deaths in order to get married when her father refuses her suitor.
Shelton's invention of the 'Six Pack' EP has paid off in both practical and artistic terms, as the limited number of songs keeps the listener entertained throughout the entire album and prevents them from getting bored halfway through, while also trimming the fat of traditional length albums and stripping it down to only the best songs of the pick. All About Tonight has proved itself to be a successful follow up to this year's earlier Hillbilly Bone album- which debuted at number two after its release on March 2 – and another worthy addition to Blake Shelton's repertoire.
About the Contributor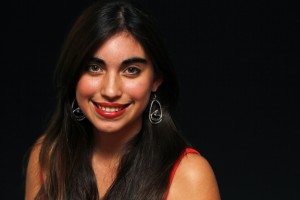 Amanda Granato, Editor-in-Chief
I'm Amanda. My last name is twelve different kinds of complicated, but around here I go by Granato. I'm the Editor-in-Chief of the Rider Online. This...