Nine Best Undrafted NFL Rookies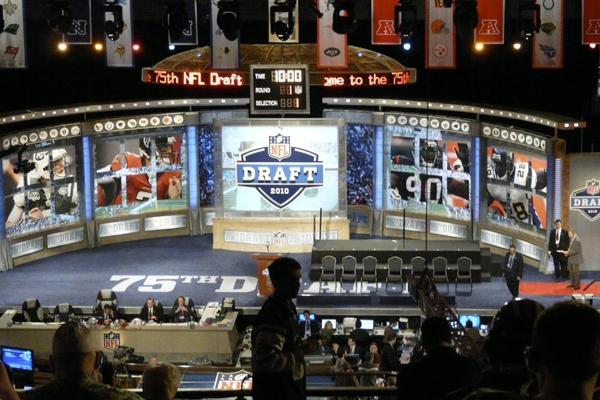 From April 27-29, there were 256 players drafted into the National Football League. Instead of talking about the players who got drafted, I want to look the best available free agents (at each position) who did not get selected in this year's draft. Jerod Evans, Virginia Tech, Quarterback
Evans started all 14 games in his only season at V-Tech, completing 63.5 percent of his passes and throwing for 3,546 yards and 29 touchdowns. Evans also was considered a mobile quarterback with 846 rush yards and 12 rushing touchdowns. He led his team to a 10-4 season.
Possible reasons he wasn't drafted
Evans left Tech a year early, so the lack of experience is why I think NFL teams passed him up.
Corey Clement, Wisconsin, Running Back
Clement was the full-time starter this year for Wisconsin and he earned second-team All-Big Ten honors. He rushed for 1,375 yards on 314 carries with 15 TD. He has athletic ability NFL teams desire from the position.
Possible reasons he wasn't drafted
Some scouts thought of him as an impatient back. He would run up the backs of offensive lineman rather than allow the hole to open up. Scouts have said he's "entitled" and question his football character and leadership.
KD Cannon, Baylor, Wide Receiver
His senior year at Baylor, Cannon earned first-team All-Big 12 honors. He finished the year with 13 TDs. The scouts liked Cannons extremely athletic ability. He has a smooth, long stride that can break the cushions defensive backs have and go get the ball on vertical routes. Because of his speed, it's difficult to overthrow him.
Possible reasons he wasn't drafted
His skinny frame lacks route strength. When he runs his routes his pad level needs to be lower. It's way too high into breaks for comeback routes causing him defensive back to read him. He catches with his body and struggles with contested catches.
Cethan Carter, Nebraska, Tight End
In his final year as a Cornhusker, Cethan Carter missed games due to an elbow injury but was still voted honorable mention All-Big Ten in 10 games played. He had 19 receptions for a low 190 yards and just 1 TD. Carter has the athleticism to get to his play-side angles as a zone blocker, and the scouts observed that he operates with good hand placement as a blocker.
Possible reasons he wasn't drafted
His hands were bad over the last two years with 10 drops on 43 catches. He offered poor run-after-catch potential at Nebraska, his routes lack quality and he doesn't create much separation from the defenders.  
Avery Gennesy, Texas A&M, Offensive Linemen
Gennesy started every game since 2015 as left tackle for the Aggies. He can shoot out on top of defensive ends, and he's able to latch onto defenders with his strong hands. Gennesy has the length and athletic ability to make a good recovery when beaten.
Possible reasons he wasn't drafted
His cut blocks are high and he's too stiff in his hips. In pass protection, he's easily allowing bull-rushers an attack point under his pads.
Fadol Brown, Mississippi, Defensive Linemen
Brown started nine games in 2014, making 38 tackles with 5.5 tackles for losses. Brown started eight games as a junior, with 32 tackles, 4.5 TFL and a sack. He sat out spring practice and missed four games with a foot injury in 2016 but found a way to start four of eight games with 39 tackles, six TFL and 2.5 sacks. The scouts like his desired size and length for a defensive end

.
Possible reasons he wasn't drafted
While his size and length would typically be appealing to some defenses, his inconsistency as a pass rusher will turn other teams away.
Brooks Ellis, Arkansas, Linebacker
Ellis was top on his team as a senior, finishing his career as a Razorback with a total of 290 tackles, 22.5 TFL, 14 pass break ups, 2 INT and 1.5 sacks. The scouts love that Ellis is smart, has good instincts, shows productivity and is technically sound.
Possible reasons why he wasn't drafted
Ellis lacks suddenness of movement. He misses tackles that appear to be in his grasp because he can't close out fast enough
Breon Borders, Duke, Defensive Back
Borders was a three-year starter at Duke who has tremendous ball skill, plays with a good sense to recognize routes and jumps the route hard once he reads it. Borders had

 12 interceptions during his career as a Blue Devil.
Possible reasons he wasn't drafted
His desire to make big plays causes him to lag behind deep coverage if he sees a bait route drifting into his coverage area. And he doesn't tackle with great force.
About the Contributor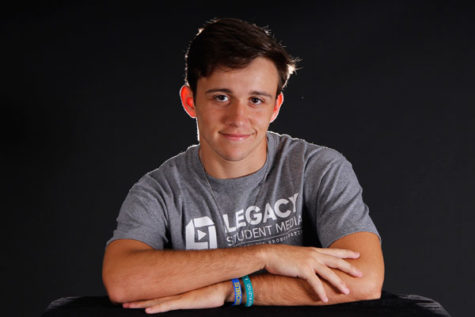 Jorden Melson, Sports Editor