Chris Melson: State Football Champion in 1986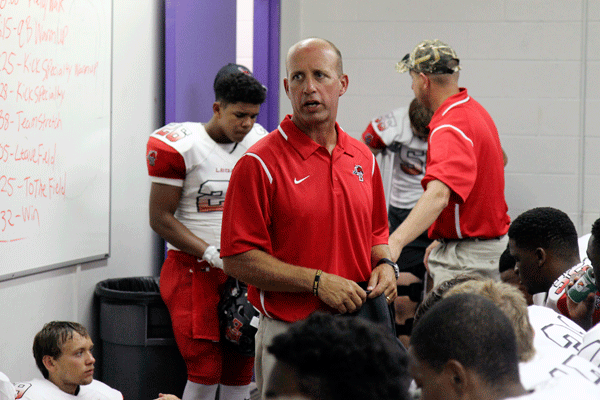 Going into the game, quarterback Chris Melson felt pressure to perform well, and he believed his team would be victorious.
The class of 1986 at Ada High School achieved something that had only happened 12 times in school history. They made it to the state championship game in football. On Dec. 13, 1986 at Louis Field in Stillwater, Okla., the Ada Cougars, led by Melson who now coaches at Legacy, were scheduled to play Guymon High School for the 3A football state championship.
"The team and I had a goal to play in this game since the eighth grade," Coach Melson said, "and it was dream come true to be there."
Melson was sick the whole week leading up to the game. He was fighting a high fever and the doctors had to give him B12 shots in order to play.
"It didn't matter how sick I was," Coach Melson said. "My team needed me and nothing was going to stop me from playing."
On the day of the big game in Stillwater Okla., it was a numbing 13 degrees. Melson wasn't going to let the cool, brisk air stop him from playing the games he loved.
"It was the coldest game I've ever played in," Coach Melson said. "My toes were numb, and the football, it was really hard."
The Ada Cougars were trailing Guymon at halftime, 10-17, but Melson never lost faith in his team. The Cougars managed to come back and win the game, 34-17. They scored 24 unanswered points including two touchdowns from Chris Melson.
"Although we were down at the half, I knew that we would not lose this football game," Coach Melson said. "We were very emotional and excited when we won. We were very relieved because we were coming so close to winning and we didn't want to blow the game."
Melson misses playing football and thinks about his teammates often.
"I still get my ring out sometimes. I'll look at it, and I'll think of the memories I made since the eighth grade to the state championship," Coach Melson said.
About the Contributors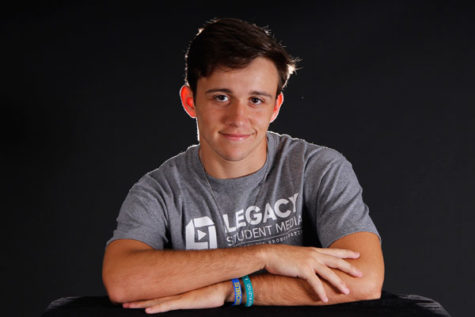 Jorden Melson, Sports Editor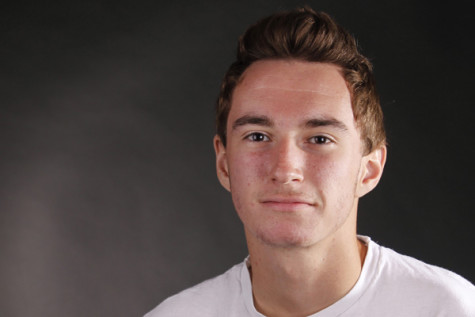 Brandon Bosecker, Photographer
Hello my name is Brandon...if you want to know more ask me