JenniLee Johnson: Monthly Musicality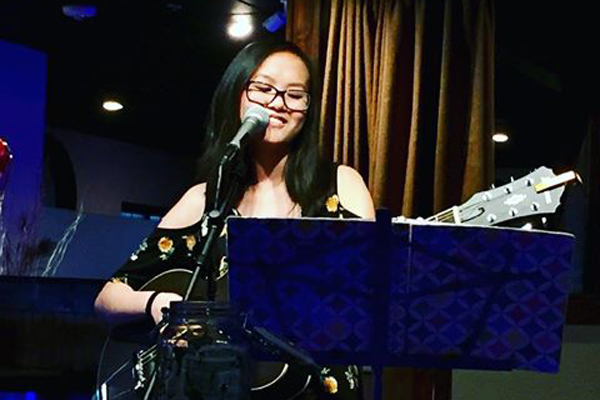 Sophomore JenniLee Johnson stares into the busy room in front of her. Fear of the large crowd, passion for what she does and ambition to do well all contribute to the adrenaline rush she feels as she begins her performance.
Johnson performs hour-long singing gigs at local restaurants once a month on Sunday nights as coordinated by her music school.
"My favorite part about singing is the freedom of expression," Johnson said.  "I like how no one's voice is the same as anyone else. Everything is good in its own way, and it doesn't have to be perfect. You can do what you want with it."
Johnson always wanted to emulate her sister. Her sister's participation in high school choir led her to join choir in sixth grade. She found her passion for music and singing in the intermediate school choir room.
"I've always liked to sing ever since I was little," Johnson said, "but I joined choir in sixth grade, and that helped me grow into my voice and kind of understand why I like it."
Johnson began to take voice lessons five years ago at Music Place. Her teachers first invited her to perform at a local restaurant last year. She felt the gig would provide her with a cool experience, so she accepted.
"I felt really nervous but excited when they asked me to perform a gig for the first time," Johnson said. "It made me feel like I was good at something I really love to do."
Johnson creates an hour-long playlist of covers to prepare for her gigs. She prefers to perform acoustic-like covers, but has sung everything from "Hello My Old Heart" by The Oh Hellos to "How Far I'll Go" from Moana.
"I like to sing songs that I like and that I think the audience will like," Johnson said. "I like to make it my own, so I try to change the songs as much as I can. If I continue doing the performances, I think I'll do something original because I don't want to just keep on doing covers. It's not really me."
The people in the crowded restaurants do not intend to listen to Johnson. They immerse themselves in their meals and in the people around them, but this does not bother Johnson. She just likes people to hear her sing.
"Performing makes me nervous," Johnson said, "but I heard somewhere that the second it stops making you nervous is when you should stop because then you're too used to it and you won't be as passionate about what you're doing."
Johnson hopes to extend her love for singing beyond the stage. She likes to teach and spend time with kids, so she wants to study music education in the future. In the next few years, however, Johnson plans to continue to sing in varsity choir and to perform gigs.
"I just like to sing, and I play guitar too. When I look back on gigs, I enjoyed that part the most," Johnson said. "It's rewarding when people say that you were good, but the part I enjoy most is actually singing because that's the part I'm passionate about."
About the Contributor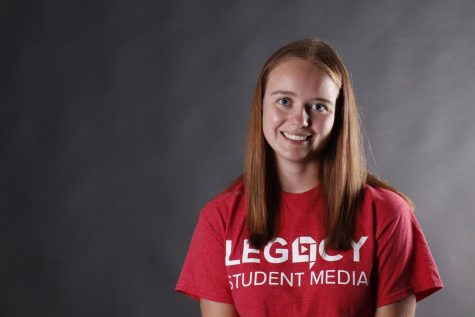 Brinley Koenig, Editor-In-Chief
Hey, I'm Brinley. I like to watch Gilmore Girls, drink overpriced artesian water, buy things I don't need, and pretend I have the time and money for...