Bowling Rolls Through Their Season
Hang on for a minute...we're trying to find some more stories you might like.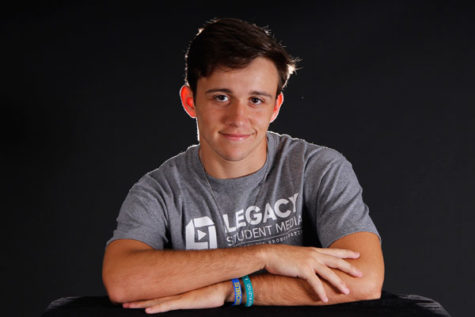 More stories from Jorden Melson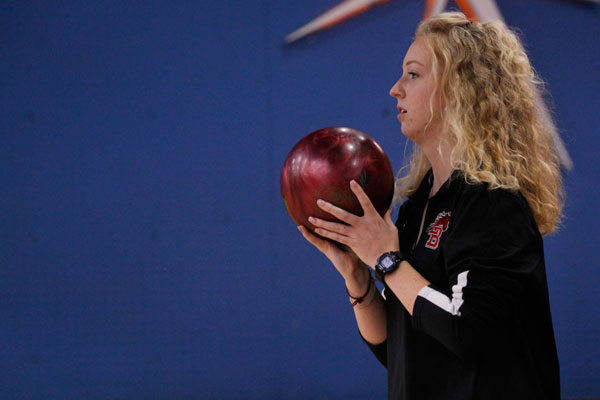 Legacy Bowling participated in their first match of the season Saturday, Nov. 18 against other teams in M.I.S.D.
The Varsity Boys Bowling team won their match and are currently ranked first out of ten teams, while the girls team ranks sixth. Senior Sadie Johnson thinks both teams have a lot to tune up for their next match.
"Us girls need to work on our strike shots and the boys need to keep up their strike shots," Johnson said. "We need to keep making spares. Also working on adapting our shots based on different lanes and oil patterns"
The bowling team, unlike other sports, doesn't lift weights. They sometimes workout on their own, but it isn't required. The team practices every Tuesday and Thursday at Alley Cats. Lexus Ramos would agree that bowling's a unique sport.
"It's a fun way to get to know more people who you normally wouldn't notice at school and it's not as nerdy as people think," Ramos said.
At practice, the team focuses on basics like arm swing, footwork and giving the ball a chance to work. Also, they work on their singles competition, a form of 1 on 1 bowling, as well as their Baker game, which has 5 bowlers shooting one game. One bowler shoots the 1st and 6th frames, another shoots the 2nd and 7th frames, another shoots the 3rd and 8th frames, another shoots the 4th and 9th frames while the best bowler bowls the 5th and 10th frames.
Bowling Coach Mike Young says his favorite part about practice is watching his players sharpen their skill.
"The coolest thing to me is when you are telling someone how to correct a problem or just take their game to another level," Coach Young said.  "They struggle with it at first, then the light comes on, and you see them throwing a better ball and getting higher scores. That had been the case several times these past practices."
The next girls match takes place Tuesday, Dec. 5 at Alley Cats. The boys play the following day, Wednesday, Dec. 6 in the came location.
About the Photographer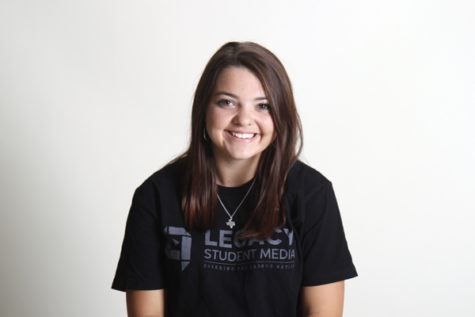 Tori Greene, The Arena Photo Editor
My name is Tori Greene, I'm a senior at Legacy and I'm the photo editor for The Arena.