Ashley Owens: Living Her Wildest Dreams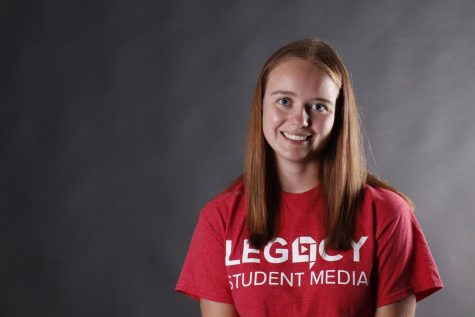 More stories from Brinley Koenig
Senior Ashley Owens stands in the small office– a white printer on her left, and a black bookshelf full of photography equipment on the right. As she answers the phone call, the words spoken bring tears to her eyes. She made it.
Owens received a full-ride scholarship to attend the University of North Texas in the fall through the Terry Scholarship program.
"[The Terry Scholarship] is not just something you get and you get it," Owens said. "You have to actually work with them and live up to their expectations. I feel like I have a lot I need to do in the future, but I'm really excited about it."
In middle school, Owens began to struggle with a Chiari Malfunction, a condition in which the tissue extends into the spinal canal and causes severe headaches. Because of her poor medical condition, she became home schooled.
"Coming from online middle school, I didn't think I would even ever go to high school physically or graduate," Owens said. "My expectations for me were not that high."
When Owens returned to public school in ninth grade, she felt unprepared and nervous amongst the unknown people and tough classes. Despite this, she joined journalism and art and met people who helped her grow.
"Coming from middle school to high school was like a whole new world," Owens said. "[But], being in high school has really taught me a lot, and now going into college I'll be able to take my experience from middle school and high school with me to hopefully better myself even more."
Owens toured UNT first, and afterwards she found no other school could compare to her experience there. Owens got accepted into all the colleges she applied to, and after weighing costs, program quality and campus environment, she committed to UNT.
"I really love it there," Owens said. "It feels like home and I can't wait to actually be on campus."
To become a Terry Scholar, applicants must first get accepted into the honors college and be selected for an interview by past scholars. The university selected Owens as one of 15 students to interview for the scholarship.
"[The interview] was really nerve wracking, but it was also such a valuable experience showing that I can kind of do anything," Owens said. "I can conquer my fears and get in front of people and talk about myself."
Although Owens felt proud of her interview, she still felt unsure she would receive the scholarship.
"I was definitely nervous even though I feel like it went well," Owens said. "I felt like it didn't go as well as the other [applicants' interviews] did. I was still excited."
Owens found out she earned the scholarship while at school. When the UNT employee contacted her, Owens began to cry out of joy.
"I couldn't believe it because I didn't think I was going to get it. I couldn't even find my words. It was such a crazy moment. I felt so incredibly lucky to have this opportunity."
Owens will major in Communication Design in college. She will also participate in special classes, activities and service projects with the other Terry Scholars.
"It's a challenge I'm willing to take on," Owens said. "I feel like it's I'm going to improve my talents or my intelligence from this."
About the Contributors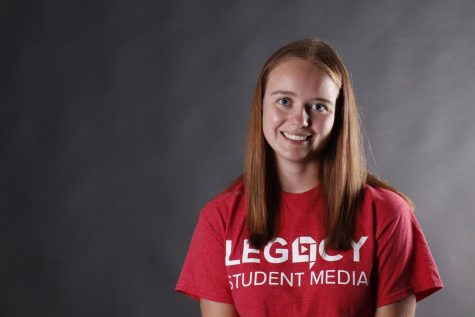 Brinley Koenig, Editor-In-Chief
Hey, I'm Brinley. I like to watch Gilmore Girls, drink overpriced artesian water, buy things I don't need, and pretend I have the time and money for...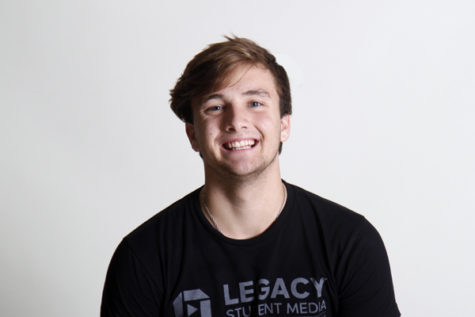 Dalton Mix, The Rider Photo Editor
Hi, my name is Dalton Mix. I am the newspaper photo editor for The Rider Online.I like movies and music.