A Fresh Start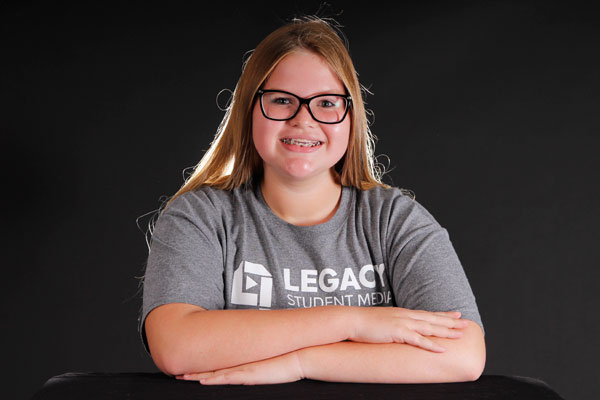 Looking back at my freshman year, I realize it included a wave of panic attacks, smiles, tears and laughter. While everyone else talked to their middle school friends, I felt alone. I transferred to Legacy from Lake Ridge after I started getting bullied about my family and health issues. I freaked out enough the night before and walking in on the first day of school built up my fear even more. I felt scared, alone and emotionally unstable.
Walking into my first high school class in tears while everybody around me was either staring at me or laughing with their friends mentally drained me. I became shaky while walking to my seat, the teacher kept her eyes on me at me and I felt frozen. It made me feel like an outcast. I felt like I would never make any friends. Looking past the emotions and terror became harder and harder. A million thoughts ran through my mind as the situation became scarier
After talking to my mom about it and calming myself down, I became used to high school. My freshman year began to be fun for me. I made a ton of new friends that I could never trade for anything. Plus, I joined journalism which gave me a second family. I went through many experiences that taught me valuable lessons. I learned that the only opinion that matters will always be my own.
I see now that I am just starting to learn who I really am. I learned that all the hard work, stressful moments and tears brought me up and made me stronger mentally. I can prove to people that I have things handled when they tell me to slow down. So yes, freshman year may have seemed scary at first, but it ended with amazing memories, new friends and new opportunities.
Now, I am a sophomore and looking forward to seeing what the next few years bring. Moving to Legacy seems like one of the best things that happened to me, and I will never be able to thank my parents enough for making this change.
About the Writer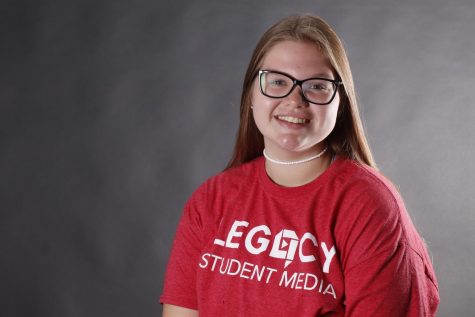 Madison Palmer, Staff Writer
Hey I'm Madison, you can call me Madi. I'm very welcoming so feel free to talk to me when you see me! Have a great year! :)