Eric Stelmar Receives National Award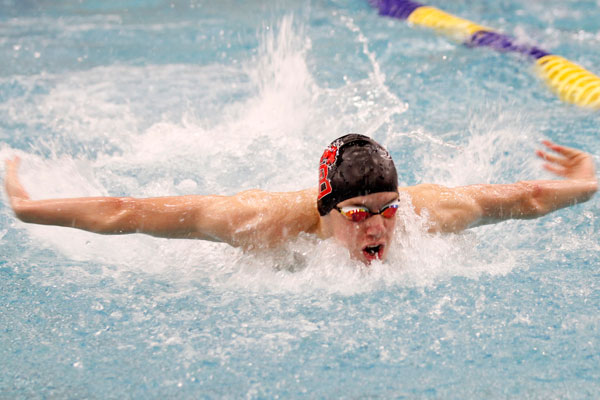 Gripping his hands on the bars below him, junior Eric Stelmar powers down into a relaxed starting position, after a few seconds, he rises back up. Then, Stelmar launches out parallel to the water as the race starts. Stelmar competed at the Texas High School State Swim Meet in Austin last February along with seven of his Legacy teammates. But, Stelmar received an award that put him in a league of his own this fall.
The achievement isn't as much as an award but rather a selection to an elite team of swimmers. Stelmar qualified for the Scholastic All-American Team. This achievement honors student-athletes who excel in the pool and in the classroom. To receive the award, recipients had to maintain a 3.5 GPA as well as qualify for the elite "Winter Junior's swim meet". Stelmar was one of the 1,600 high school swimmers in the nation to earn this recognition.
"I feel super proud to have earned this award because it represents the hard work that I have to put in each and every day at school and in the pool," Stelmar said. "The award makes me motivated to continue to work with grit and perseverance toward my future goals and aspirations."
Even though Stelmar was given national recognition, the Head Swim Coach Nick Johnson also tells his thoughts on the swimmer.
"Eric is a great young man. He excels in the classroom as well as the pool," Coach Johnson said. "But his willingness to train above and beyond what is asked of the High School team has really helped him flourish."
Coach Johnson believes Stelmar became familiar with competing at the highest level in Texas from the beginning of his high school days.
"Eric was already a solid swimmer as a freshman," Coach Johnson said. "He was one of the few [underclassmen] to compete at state in 2017."
When it comes to swimming at the state meet, Stelmar competed in the 100-yard freestyle and the 100-yard backstroke every year. But, Stelmar hopes to improve in all areas this upcoming season.
"This year I'm mainly focusing on my power and endurance in the water, so I'm training harder in the weight room and pushing myself to go faster in the water when I feel fatigued. My main focus in the pool is improving my speed under the water," Stelmar said. "My events are still the same so I expect to swim the same races at the state meet this year. My goal is to place in the top five at state and even maybe podium in the top three."
Although Stelmar made a name for himself, he wants to lead his teammates and would enjoy if they can make the trip to Austin alongside him.
"Another goal I have is to motivate my teammates to go above and beyond what they think they are capable of. By encouraging them to train to their best abilities and believe in themselves, I hope that our relay can go to state. Being at state with my teammates and best friends would be incredible," Stelmar said.
Coach Johnson also wishes for Stelmar to step into the leadership role and looks forward to coaching him for the rest of his high school career.
"I'm excited to see Eric continue to grow as the leader on the team. Many of the underclassmen look up to him and now he has the opportunity to impact the younger athletes by the tone he sets," Coach Johnson said. "He continues to improve and I am excited to watch him compete for the rest of this year and next."
About the Contributors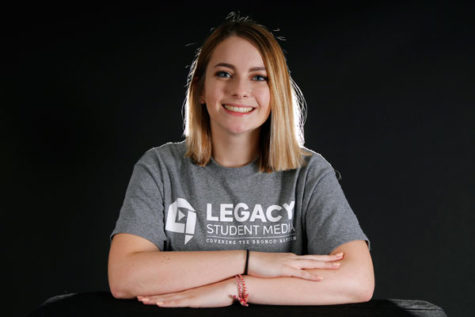 Kassidy Duncan, Photo Editor
Hi! My name is Kassidy Duncan, and I'm the Arena Photo Editor for Legacy Student Media. My website (kassidyduncan23.wordpress.com) says everything else...