Brent Lawhorn: Moving On
As he races down the aisles of Walmart on bikes with his friends, freshman Brent Lawhorn jumps into the ball pit at full speed. A man in a blue t-shirt and nametag walks up to the group of teens and escorts them out. In that moment of chaos and carelessness, surrounded by his friends Lawhorn could not feel grief.
On July 4, 2017, Lawhorn's grandmother passed away. Ever since that day, he felt an emptiness inside that overtook his life.  
"They've always been there for me," Lawhorn said. "These people have been my friends since I was five."
Lawhorn refused to leave his house after his grandmother's death, so his friends came to him. They played video games, watched movies and told jokes until Lawhorn felt ready to leave the house again.
"What makes my friends special is that they stay by my side when I need them the most and support me," Lawhorn said. "You always need a friend who you can have to pick you back up even from the hardest falls."
The group explored the woods behind Lawhorn's house later that summer. They found their way into abandoned tunnels where they discovered a place to take pictures. Another time, they found a bike and threw it into the river, but when they tried to retrieve it they got stuck in the mud.
"My favorite thing to do with my friends is go outside, we're very physical," Lawhorn said. "That's my favorite thing to do because it's the one time we're all together all day doing stuff."
To get his mind off his grandmother's death he talked about life and planned new adventures. Freshman Brooke Miller, a good friend of Lawhorn's, saw first hand what a day with them is like.
"They're like brothers, they don't get in fights," Miller said. "They get along well and they hang out with each other a lot, they always call each other brothers from another mother."
Ready to fill in the emptiness inside Lawhorn pursues a life filled with excitement and friends.
"I'm ready to see what happens with us in the future, I'm pretty sure we're going to be friends forever," Lawhorn said.
About the Contributor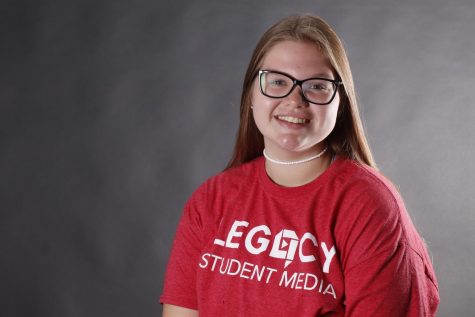 Madison Palmer, Staff Writer
Hey I'm Madison, you can call me Madi. I'm very welcoming so feel free to talk to me when you see me! Have a great year! :)