The Big Jump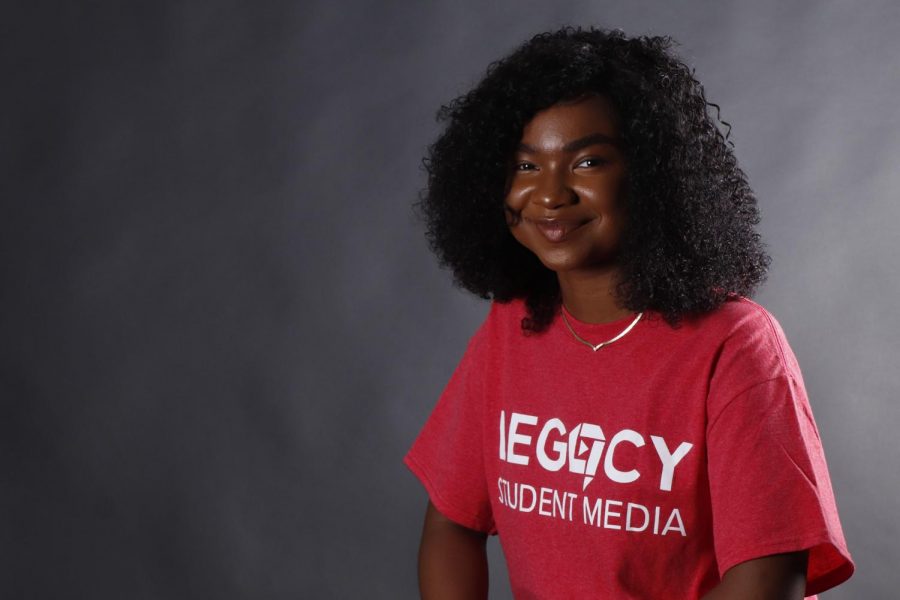 Since I was a freshman, I've built my college applications. I participated in many extracurricular activities as I exuded leadership among my class, and class among the teachers and staff at Summit High. I lead as captain of the hip hop team, editor of the newspaper and an active member of UIL activities. I built connections and relationships with almost everyone I encountered, which ultimately made me value the time I spent there much more. I became accustomed to the atmosphere and the life of a Summit Jaguar. 
Then I transferred my senior year. 
The three years I attended Summit, I participated in the Journalism Department, and eventually became the editor of the newspaper, The Jagwire, and the producer of their Summit Speaks Podcast. In my junior year, our teacher resigned, and the poignant, unforgivable Student Media turmoil began. From finances to deadlines, all responsibilities were left to us. Soon enough, the yearbook came due – our school publication ceased to exist.
The survival of our class, as well as the entire department, became a question. Furthermore, I've wanted a career in Journalism since freshman year, and at the time, Summit couldn't provide me with the tools I needed to pursue my passions. I discovered Legacy had an award-winning program with two advisers who were skilled and experienced in their craft, and teaching students everything they needed to know for a future in media, so I made the switch.
Initially, a complete culture shock set in: from the racial aspect to the larger amount of male teachers. The school is twice the size, with practically no one here I knew. I yearned for the culture of Summit High — the warmth you felt when you entered the building, and the energy the Jaguar statue would radiate throughout the entire campus. At Summit, I felt as if I belonged to a huge family, even though there was always something missing. There was so much Summit provided me with that I loved and appreciated, like the hip hop team where I could express myself and take control of the entire room, as well as teachers and staff who were committed to every student's needs. But I was never fully provided with the skills I would need to pursue a successful career in the communications field. I needed to be trained, specifically on AP Style, grammatical choices, interview etiquette and so much more that I realized I didn't know with only one year until graduation. Everything about Legacy appears top tier, from their Student Media program to their Athletic Department. 
But it didn't change that I'm alone, and I've sacrificed everything I've known for the past 12 years for the sake of my future as a journalist. 
My parents, especially my dad, insisted that transferring would be the right decision to make, yet it still felt like a hard pill for me to swallow. I am no longer a Summit Jaguar, I'm a Legacy Bronco, class of 2020. 
Nonetheless, I'm still a new student, but as a socially awkward senior. I'm having a hard time meeting new people and making friends. I sit by myself at lunch, and usually listen to music or write in my diary when I'm done eating. I've never been new before — I realize now that it took a lot of courage for everyone I knew back home that had just moved. Though for them it got better, so I hope that it will for me too.
I realize that I belong in the Legacy Student Media Department. I know this will be a year I'll never forget, as soon as I find my place here. 
About the Contributor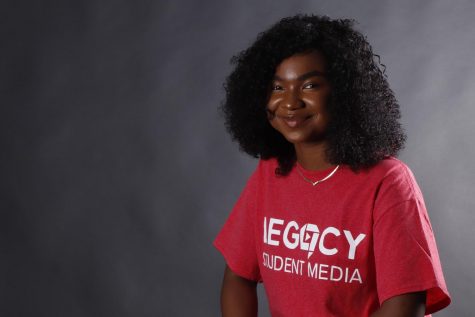 Keonna Burnett, Staff Writer
Keonna Burnett is now a Senior in high school who plans of attending UNT to study Communications/ Journalism, Social Media Marketing, and African American...