Thanksgiving Recipes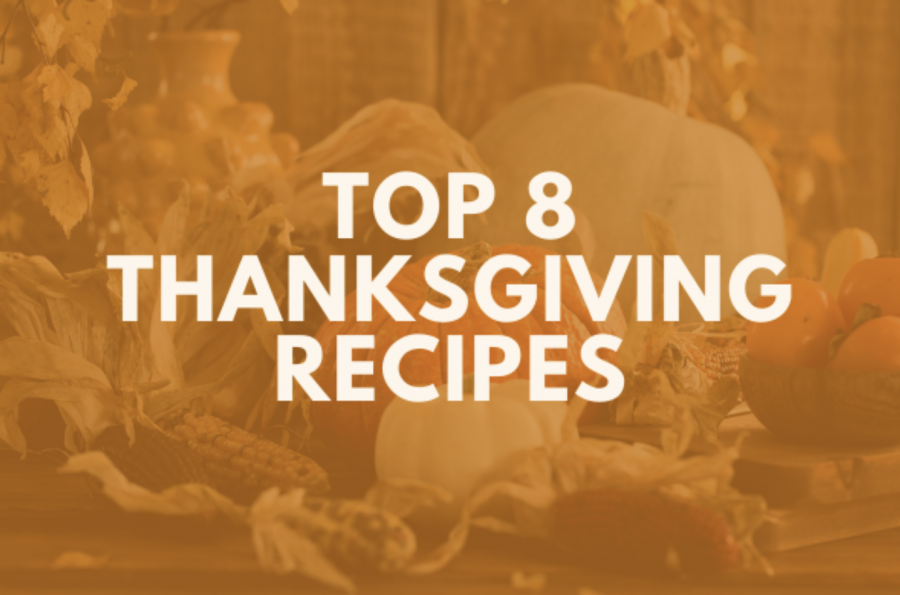 Thanksgiving is the time for food and family – well, mostly food. Add these foods to your holiday spread.
Bacon-Wrapped Turkey
Thanksgiving wouldn't be the same without a turkey. This particular turkey is wrapped in bacon and served with chipotle and oranges. It's a spicy and savory main course for your Thanksgiving dinner. It takes about 30 minutes to prepare and 4 hours and 30 minutes to cook.
Roast Turkey with Sausage Stuffing
This juicy, delicious turkey is stuffed full of breakfast pork sausage and stuffing mix. First thaw (if needed) then you stuff it with your sausage stuffing. Next bake it for about 3-3.5 hours.
Funeral Potatoes
Funeral potatoes is a cheesy blend of potatoes and cream of chicken soup. Only five ingredients are needed and 10 minutes of prep time. It also takes only 50 minutes to bake.
Corn Pudding Casserole
Corn pudding casserole is a mix of corn and creamy eggs topped with fresh chives. It's very easy to prepare and has 8 servings which are ½ cup each. Bake it until the center is slightly puffed and the top is golden brown.
Baked Macaroni and Cheese
Baked macaroni and cheese is some cheesy elbow pasta topped with crushed Ritz crackers. Some ingredients include ¼ teaspoon of ground cayenne pepper and ½ cup of sour cream which adds flavor to the pasta. Overall this dish takes about 20 minutes to prepare and 20 minutes to bake.
Peanut Butter-Chocolate Banana Cream Pie
Banana Cream Pie is a sweet treat for Thanksgiving. It's a blend of peanut butter-chocolate and banana pudding. The base uses vanilla wafers and whipped cream for the top. Next sprinkle some peanuts and chocolate curls on top of the whipped cream. It takes about 3 hours and 45 minutes to freeze and then it's finished.
Caramel-Pumpkin Mousse Tart
This delicious treat is a mix of caramel and pumpkin with a topping of pecan crumble. Make sure to bake crust and nut mixture until lightly brown. Overall this dessert takes about 30 minutes to prepare and 4 hours and 15 minutes to cook.
Triple-Layer Pumpkin Pie
This dessert is a blend of pumpkin spice, cinnamon, pecan, and honey. This pie is topped with whipped cream and pecans. Refrigerate for 1 hour and cook the nuts and honey in the skillet. Spread across waxed paper and let it cool.