New Businesses Coming to Mansfield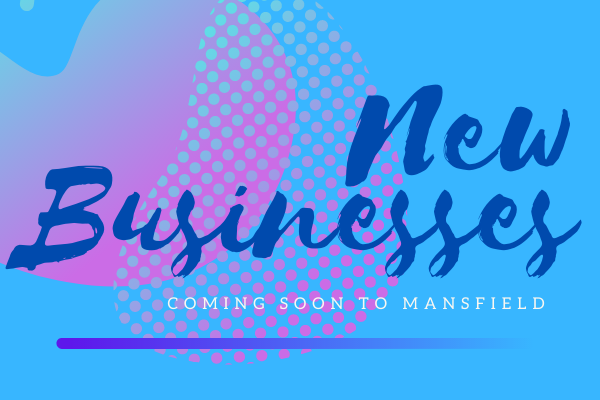 As society changes, businesses also adjust to make way for a successful economy. Because of COVID-19, the business changes remain limited. However, a few businesses managed to bring what they had and better society in a tough time.
Flix Brewhouse
A movie theater based in Round Rock, Texas made a new home on U.S. 287 and East Broad Street. With every 2D movie at the price of $5.25 every Thursday. They sell a variety of foods and drinks to satisfy anyone's taste buds. Flix Brewhouse also includes alternative programs like family brewery events.
Crumbl Cookies
Crumbl Cookie opened in November. They sell different types of cookies and ice creams from chilled sugar cookies to salted caramel ice cream. Each week, the menu rotates to give four different specialty flavors to taste and enjoy. It's definitely more than a cookie, and more like a small piece of cake. 
HEB
Mansfield residents welcome the high-quality mega H-E-B Supermarket to the neighborhood. The San Antonio-based company has brought up a series of stores over the past few years and one finally made its way to Mansfield. Located on the southeast corner of East Broad and U.S. 287, H-E-B offers "Even bigger savings," in an effort to make luxury lives more attainable for their community.
Man House Museum 
This museum on West Broad Street is dedicated to Mansfield's founder Ralph Man. It shows his house and the many other properties he owned. The museum opened on Dec. 12, 2020. 
Torchy's Tacos
 A new Torchy's Tacos will soon open their new location on East Broad Street. Mike Rypka's creation mixes the traditional taco with a burst of creativity inspired by their employees. The creativity in their menu sets them apart from other taco restaurants.
54th Street
A KRM, Inc. restaurant and draft house based in Kansas City, MO found a new home on the  North 287 highway. The casual neighborhood grill and bar-style restaurant and their wide variety of lunch and dinner options appeal to all demographics which lives up to their "Casual Dining Done Right!" concept.
Tiff's Treats
Tiff's treat first started In 1999, when Tiffany Taylor and Leon Chen started small businesses in Austin, Texas. Now they have expanded to a new location on East Broad Street and will open in January 2021. Tiff's Treats offers a variety of different cookies and catering options to suit any customer's needs.
Dimples Fries  'n' Wings
Dimples' own many restaurants across the country over the past 30 years, but now settled on South Collins Street. What sets Dimples Fries 'n' wings apart from its competitors lies in their unique menu including choices like pizza puffs, jerk chicken, avocado ranch burgers and even gyro.