Staff Members Move to Lake Ridge

For five years Brandon Austin has walked the halls of Legacy, making funny faces, decrying his hatred of Franklin Delano Roosevelt and helping shape the school's culture from the ground up. Next year, however, Mr. Austin will move along with 25 other teachers and administrators to staff Lake Ridge High School and, he hopes, to contribute to a new school's culture.
"I had so much fun opening Legacy that I thought 'Wow, how many times do you get the opportunity to open a new school?'," Mr. Austin, who volunteered to move to the new campus, said. "And with the growth slowing down this is probably my only opportunity to do it again."
Despite his enthusiasm Mr. Austin says he'll miss being a Bronco.
"I'm very sad because I've enjoyed [being at Legacy] an awful lot," Mr. Austin said. "It was my favorite place I've ever worked, but I'm excited because this new opportunity is like a blank canvas ready to be painted."
Mr. Austin looks forward to the unique experience of giving a bit of himself to a new school.
"To have a culture that is unshaped and untouched and you get to contribute a little to that, that's good stuff right there," Mr. Austin said.
On April 5 Principal Des Stewart announced to the faculty and staff that Assistant Principal Dwayne Tampkins was one of the APs slated to move to Lake Ridge.  Like Mr. Austin, Mr. Tampkins looks forward to fostering a new environment at the school.
"Change is not always a bad thing; a lot of the time it's really a good thing," Mr. Tampkins said. "I'm looking forward to this next chapter in my life and having the opportunity to shape the culture [of Lake Ridge] from the ground up. I'm very excited about forging new relationships and establishing a positive relationship with new community members."
Assistant Superintendent Karen Wentworth believes the transfer of established administrators like Mr. Tampkins will help Dr. Sean Scott, Lake Ridge's principal, create a smooth transition for the students.
"Mr. Tampkins will be a familiar face for many of the Lake Ridge students," Ms. Wentworth said. "His experience as a seasoned high school administrator will be a bonus, especially in this opening year."
According to Ms. Wentworth, approximately 77 teachers will be moved district-wide, 25 of which will come from Legacy. Many of those who will move volunteered to go to Lake Ridge; however, the district-initiated transfers at the high school level have yet to be processed, and the teachers moving have yet to be notified.
"We realize that the uncertainty of potential moves has created anxiety among faculty members," Ms. Wentworth said. "Certainly, the Legacy High School community will be different next year and a sense of loss will be felt as students and teachers adjust to reductions.  Nevertheless, reaction has been overwhelmingly supportive."
Mr. Tampkins has mixed emotions about the move.
"It's bittersweet, to sum it up in one word," Mr. Tampkins said. "Bitter because I have established many meaningful relationships here. I enjoy the staff and the family atmosphere we have here. I've grown accustomed to that. I'm definitely going to miss the Bronco nation."
Another familiar face around campus, Academic Associate Principal Christine Englert, will also leave Legacy, but not for another high school. Mrs. Englert will move to an as-yet-unknown elementary school campus.
"It's going to be a good thing for me," Mrs. Englert said. "I'm looking forward to it, and my family is happy about it, too."
Mrs. Englert's main motivation for making the switch was her two granddaughters, a 2-year-old and a 4-month-old who live in Little Rock. Her new position will allow her more time to spend with her family. However, she will have to adapt to the new environment.
"I've never dealt with elementary kids besides my granddaughters," Mrs. Englert said. "I'm going down there to learn how it works and hopefully I will like it."
Like Mr. Austin and Mr. Tampkins, Mrs. Englert says she will miss Legacy.
"It makes me very sad to leave," Mrs. Englert said. "It was emotional to say it out loud when we announced it, but it's a new start."
About the Contributor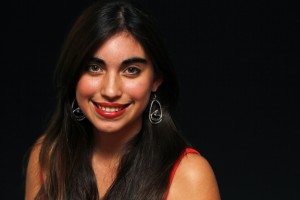 Amanda Granato, Editor-in-Chief
I'm Amanda. My last name is twelve different kinds of complicated, but around here I go by Granato. I'm the Editor-in-Chief of the Rider Online. This...