Volleyball Begins District Play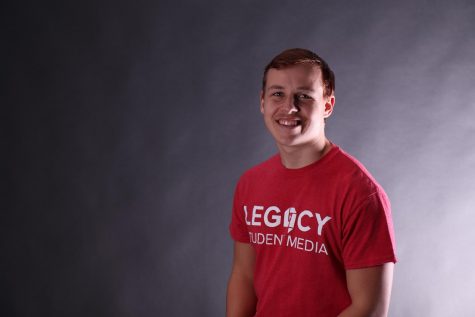 More stories from Major Melson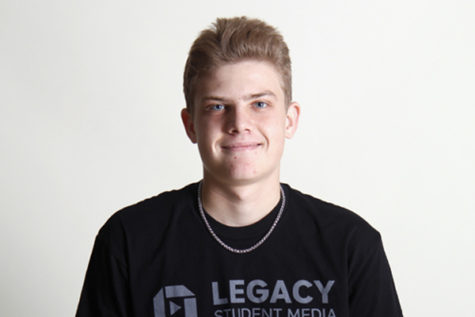 More stories from Boone Gilbreath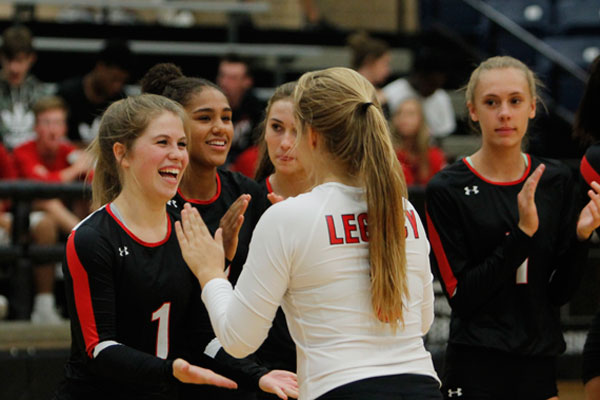 The ball slams to the ground and the whistle blows. Half  the gym stands up and roars as the opposing team jumps up and down with smiles from ear-to-ear. Varsity volleyball team members hang their heads as they suffer a close loss to Red Oak in the second game of district play. They huddle up as the head coach gives the team some words of encouragement.
The Broncos have started this season with a 13-17 overall record and a 1-2 record in district play. But returning junior starter Keslyn King knows focus will be important in order for the team to bounce back.
"Our strength is our mental discipline and not stopping until we accomplish something," King said. "But to get there, we need to work on paying more attention to detail."
Even though the team worries about the little things, King and her teammates have one goal in the back of their minds.
"Our overall mindset as a team right now is to pay attention to the small things piece by piece to succeed in the big picture, which is playoffs," King said.
To make the playoffs, winning will be key, but preparing to win games will always bring forth hardship. The team has been in a toe-to-toe battle almost every match, and junior Kenzie Flowers knows these close matches will help them later in the season.
"Each match we've had this year, it seems like we have faced adversity," Flowers said. "Being down and having to come back a lot this year early I think is going to be really good for us in the long run. These close matches are furthering our experience that we will take advantage of."
Flowers expects the journey to be tough, but the team works non-stop to reach this goal, a deep run in the playoffs and winning a state championship.
"That's the one goal that we all want to accomplish. We have the talent, we just have to perform in the crucial situations when we play," Flowers said. "All of us are all-in this year."
The Broncos will face Timberview on Sep. 19 at 6:30 p.m. The match will be held at Legacy in the varsity gym.
"We are determined to get further than we have ever gone in Legacy's Volleyball history. And possibly win state," Flowers said.