Teachers Attend Pepper Spray Training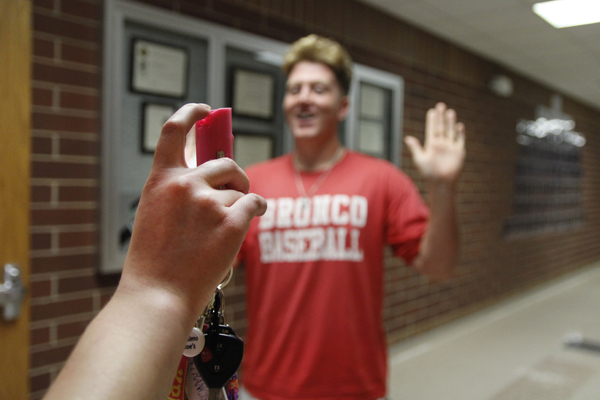 In August, all Mansfield ISD employees attended crisis training at The Center for Performing Arts which included hands-on training for use of pepper spray as a defense mechanism in a worst-case scenario such as an active shooter.
"I support [pepper spray] as a measure to keep our school safe," Spanish teacher Dana Suarez said. "The biggest benefit is being able to stop someone from causing further injury to others without injury or bloodshed to the hostile person either."
Teachers attended the crisis safety training taught by the MISD Police Department. The police officers explained new safety procedures for the school year and employees learned the different kinds of pepper spray, how to aim it, fire it and for how long to spray it.
After the training, teachers practiced with Inert Pepper Spray, a spray containing no harmful chemicals, only water and the propellant. Science teacher Donna Kercher feels glad to have this new safety measure.
"[During the training] I felt sad we had come to this and that the world had become such a complicated place," Ms. Kercher said, "[but] I would use the pepper spray if my class was attacked. I am glad to have some sort of defense."
Pepper spray inflames mucous membranes in the eyes, nose, throat and lungs. It causes a person to immediately close their eyes, have difficulty breathing, their nose begins to run and they start to cough. This lasts between 20 and 90 minutes. People with allergies to ingredients in pepper spray, asthma or other medical conditions may have more serious and longer lasting reactions.

Loading ...
"The risk of discomfort is worth taking," Ms. Suarez said. "I'm thankful to receive this helpful training. If there is ever an incident on campus I know how to use pepper spray to protect my students."
According to a Proposal Recommendation, each classroom will have a digital safe where the pepper spray will be locked. The district has not released information regarding the placement of each classroom safe, how each will be locked or the time frame for installation of these digital safes. Social studies teacher Ms. Shelene Anderson said she has some concerns about the pepper spray procedure.
"The worst-case scenario, I think, is that at some point some student is going to try to get their hands on [the pepper spray] and they might succeed," Ms. Anderson said. "You just have to remember what pepper spray is and what it isn't."
The pepper spray safety measure provides a way to stop or delay an intruder intending to harm students and staff. Pepper spray gives assurance to some parents who feel as though the district will finally take action to protect those apart of MISD.
"I think it empowers teachers to feel like they can do something to protect our school," Dr. Shelly Butler, principal, said.
The pepper spray will cost $450,490 from the Fund 199 budget.
Along with the pepper spray, MISD implemented new safety protocols such as requiring teachers to lock their classroom doors during the school day, placing a stricter enforcement on student IDs and only unlocking two sets of doors in the mornings for students to enter. MISD staff learned new verbiage for safety procedures such as lockdown, lockout, shelter and fire.
The district provided a list of actions to take regarding each procedure for teachers to place in their classroom. The district hopes the proactive actions keep students safe and stop potential tragedies.
"We shouldn't live our lives in fear. We shouldn't trade our freedoms for security," Ms. Anderson said. "We could do ourselves a bigger service by investing more in counselors who have time to counsel, in anti-bullying programs that work, in teaching our children coping mechanism rather than coddling them to the point where they don't know how to deal with things in a healthy way.  We should be proactive – but not from a direction of fear."
About the Contributors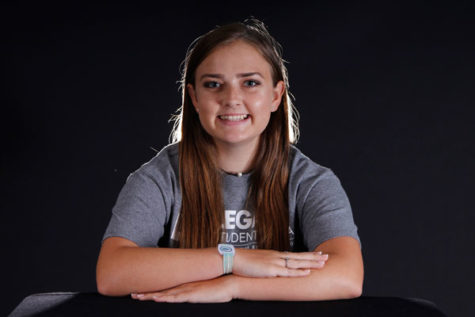 Brooke Johnson, Staff Writer
My name is Brooke Johnson and I write for this website. When I'm not in the journalism room I'm in the band hall or with the color guard. I'm here because...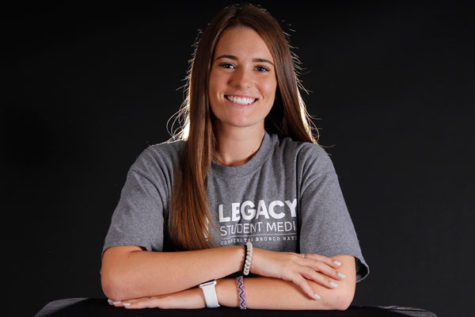 Ellen Brutsché, Photo Editor
My name is Ellen but you can call me Ellie. Most people think I am a twin, but actually, I'm a legend. When the zombie apocalypse comes, and all of your...