Track Prepares for State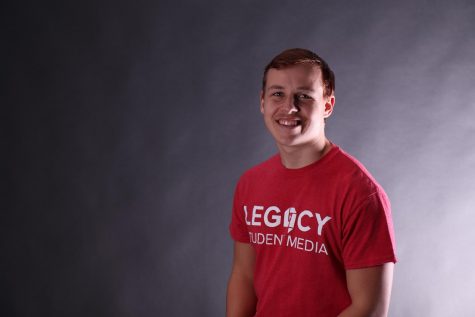 More stories from Major Melson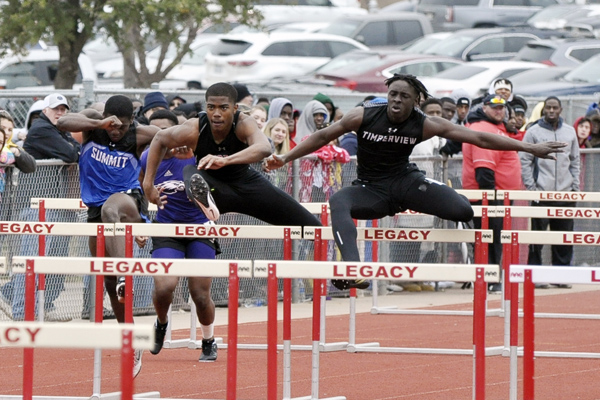 The bystanders' eyes follow senior Tru Edwards' arch through the air. He comes down to a sandpit and stretches his legs before he tries to pull the rest of his body to meet them. Edwards set his personal best in the long jump and awaits what this track season has to offer.
"This season I want to be the best in every single event I am in no matter what it is," Edwards said. "I am a competitive person and I like to compete."
Edwards competes in the long jump, triple jump and the 110m hurdles. He longs to reach his full potential as an athlete.
"Hurdles are a tough thing to learn but once you get the form down and get comfortable running the race. It comes to you easily and you start to see lots of improvement," Edwards said. "The main reason I run track is to become a better athlete all around and get faster, stronger, and quicker."
Junior Brayden Hodgest believes this team could reach their goal and make state – something they worked toward for a long time.
"We can achieve the goals previous groups couldn't and that's winning state," Hodgest said. "I think that if we can get on the same page and fully grasp the idea of doing your job to fully grasp the idea of doing your job to help the team overall, then we can get the result we desire."
Hodgest thinks this year's team has more depth and desire than past teams, and can accomplish what they want to.
"I think the depth we have this year is what will help us succeed in the long run," Hodgest said. "If we remain humble and compete as if 'it's win or go home,' then we'll be able to push out our personal bests and set even higher standards."
Last year, the team made it to the state meet and finished second overall scoring 56 points. Hodgest placed second in the shot put, but understands how close they were to being the best and hopes to motivate the team to go one step further this season.
"That's a feeling you do not want to have. It's something I'll never forget, seeing all the hard work we put into it and to not completely have the outcome we wanted made us hungrier," Hodgest said. "We've tried to recreate and explain to others how it felt losing by eight points. We started to understand what's at stake and we plan to use last year's hurt to get this year's success."
About the Contributors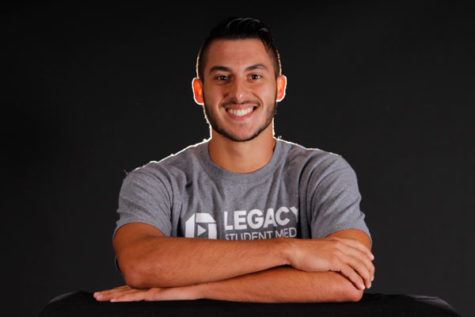 Landry Pedroza, Photographer
I love sports. I play football for the school, and play summer club baseball. I am also involved at Creekwood Church, so if I'm not at school or practice...