Sophomore Wins Legacy Legend Contest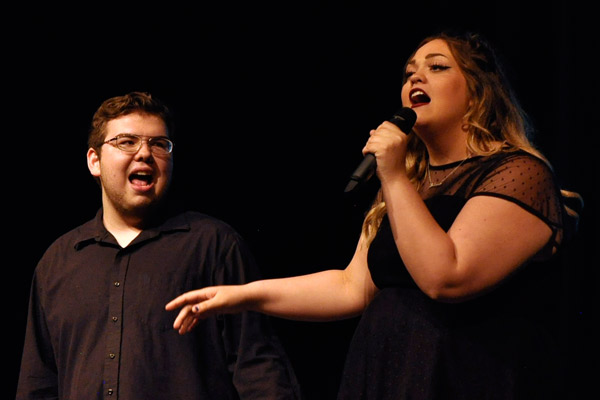 Choir hosted Legacy Legend Friday, March 29 in the PAC. Tickets were $5 at the door and counted for one vote toward an act. Extra votes cost $1. The act with the most votes won and will perform at next years Legacy Legend.
Sophomore Mikaela Settle sang "Always Remember Us This Way" from A Star is Born and won the contest. She prepared by performing for her friends and getting feedback. After she performed on stage, she believed she didn't do well.
"It's crazy because I thought I wouldn't win," Settle said. "I felt really relaxed. I didn't think I was going to win because there were so many talented people. Performing was very nerve-wracking. The dress rehearsal helped, but it still was one of the scariest moments of my life."
Sophomore Ashlyn Puzzoule was the only dancer in the show and danced to "Make it to Me" by Sam Smith. Puzzoule improvised most of the dance and did not prepare for long.
"I've been dancing all my life and I love choir but dance is really my thing and I thought this was a good opportunity to showcase what I love," Puzzoule said. "I felt great performing. It's a feeling I can't really describe. That was all improv. I didn't even choreograph most of it. I went up there like 'I don't know what I'm doing so I'm just going to wing it.'"
Sophomore Alessandra Murrey said her favorite performance was Puzzoule's. Murrey performed "Bring Him Home" from Les Miserables and won third place.
"The atmosphere was my favorite part," Murrey said. "I got to be there and sing with all my friends. Also, backstage everyone was so supportive. Beforehand, I practiced quite a bit and practiced for more than a week. I felt numb going into it and then okay walking out."
Hang on for a minute...we're trying to find some more stories you might like.
About the Contributors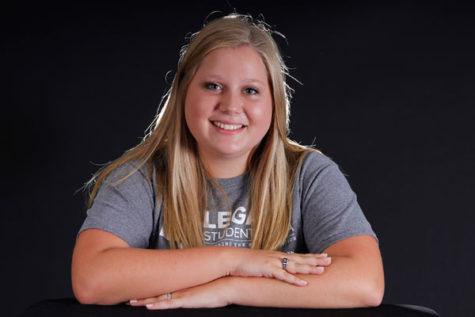 Kathryn Pedroza, Editor-In-Chief
"Kathryn with a K is so much better than Kathryn with a C"- Anne of Green Gables. Anyway, my life can be summed up in three things: showtunes, books and...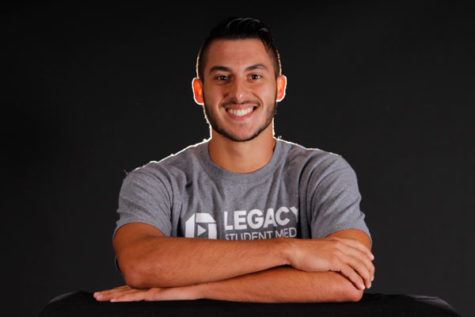 Landry Pedroza, Photographer
I love sports. I play football for the school, and play summer club baseball. I am also involved at Creekwood Church, so if I'm not at school or practice...