More Than Stepping
When Coach Jamie Turner took over the Notorious Step Team this year, her goals reached further than stomping, rehearsing and hyping up the school. Turner hoped to build a family of young women and men excited to embrace themselves through a modern configuration of a historical art form. 
Stepping implements elements of break, tap and Afro Carribean dance styles, and may look like what's often seen in "Stomp The Yard" or "Step Up." Though, the African Gumboot Dance served a great influence on the modern forms of stepping. Research suggests Gumboot Dancing came about as an alternative to drumming after it became banned in many societies. Eventually adopted by Greek and Latin cultures, step now uplifts and unifies communities all over the world in competitions, showcases and cultural gatherings. 
The Notorious Steppers plan to recognize and celebrate the historical aspects of stepping as they build a culture of their own. 
Coach Turner, who has been a part of the step community since age 12, strives to instill the societal values she wants for the team by educating her steppers on the history of step.
"It originated in South Africa," Turner said. "This dance is taught to the team members along with documentaries that explain more in-depth how Step dance came about." 
Turner ultimately wants to unify young adults and lead them to serve the community through more than just entertainment.
"The family orientation of the cultural aspect is what I implement into the girls. We're going to be doing a lot of feeding the homeless, Toys for Tots and things like that," Turner said. "We want to give back to the community." 
Amara Shanks, captain of the Notorious Step Team, says the leadership keeps in mind the foundational movements of step when they construct routines. 
"We try to always use a stroll in and a stroll out as most step teams do. We also use some of the original step movements that most teams incorporate," Shanks said. 
Co-Captain Raegan Culclager enjoys being a part of the team because she can embrace her cultural background. Both Shanks and Culclager plan to take what they learn from the Notorious Step Team into their futures in college sororities. Culclager plans to attend an HBCU (Historically Black College or University) where she may pledge Delta or AKA. Shanks also plans to pledge Delta.
"I believe that [pledging] will create a sense of security and make me feel at home," Shanks said. "I want to follow in the footsteps of my aunt." 
While people think only African Americans step, the Notorious Step Team, along with many other multicultural college sororities and fraternities, welcomes anyone who shows interest in the group's mission.
"I would encourage anyone to join the step team. It does not a matter of male or female or cultural background," Coach Turner said. "Just to have an opportunity to be a part of a brotherhood or sisterhood is exciting all in itself."  
About the Contributors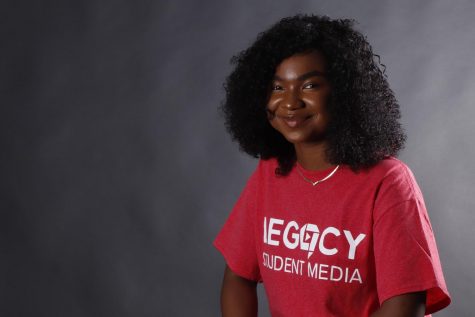 Keonna Burnett, Staff Writer
Keonna Burnett is now a Senior in high school who plans of attending UNT to study Communications/ Journalism, Social Media Marketing, and African American...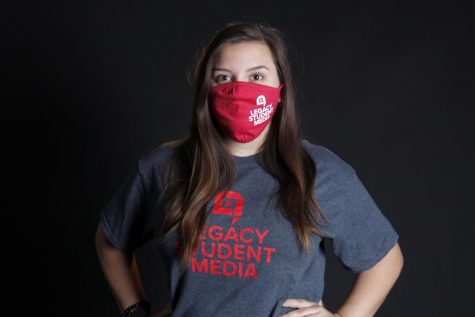 Cassidy Allen, LBTV
LBTV Director, Legacy Theatre Socials Manager, Raising Canes expert, girl who has a dog but doesn't make it a personality trait. I'm Cassidy, my dog...