Assistant Principal Earns Doctorate Degree in Educational Leadership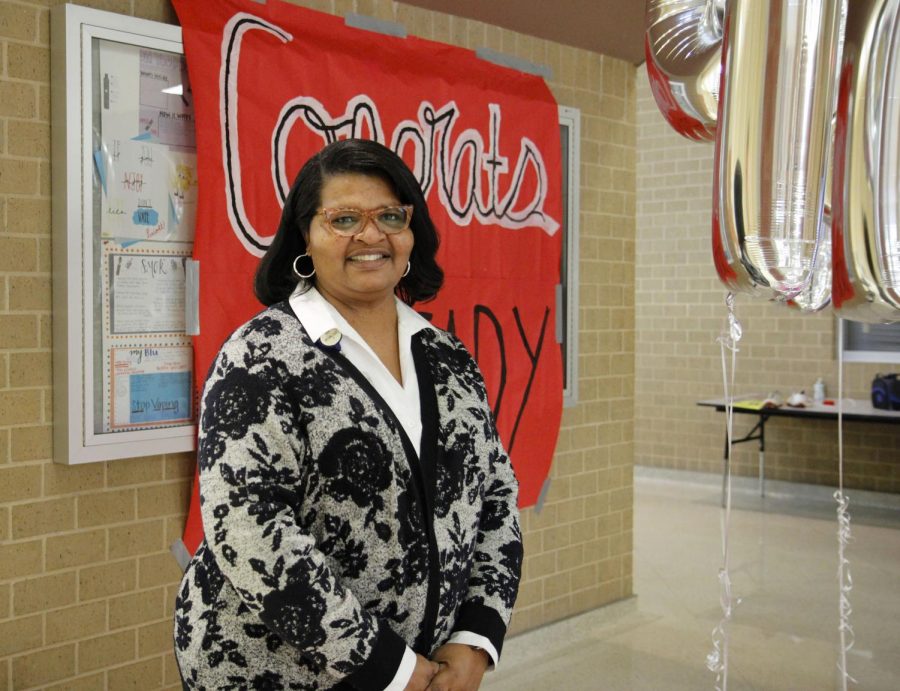 Nina Banks, News Editor
November 20, 2020|171 Views
Donned with a black robe and light blue chevrons with a cap detailed with gold, soon-to-be "Dr." Zelmarian Ready envisions the near future in which she walks across a stage to receive her doctorate.
Seven years ago, Dr. Ready embarked on the journey to earn a Doctor of Education (Ed.D.) at Texas A&M University-Commerce. 
"My parents were most influential in my decision to pursue my doctorate. Unfortunately, they passed in 2017, and I became unmotivated," Dr. Ready said. "About a year or two later, I realized that I would push forward in their honor. The rest is history."
Though both are considered distinguished levels of education, an Ed.D differs from a Ph.D. An Ed.D specializes in educational leadership, while a Ph.D. is more research-focused. Several staff members in the MISD community hold an Ed.D., including Principal Dr. Shelly Butler.
"The process that we endured is meant to be rigorous. You have to have an inner drive to push through each class until you finish," Dr. Butler said. "She has gained a level of expertise in teaching and learning that she can use in her daily walk as an administrator. She can coach teachers and help them improve their instructional practices which in turn helps students excel."
On the path to earn her Ed.D., Dr. Ready had to write a dissertation, a paper-based from research of the course work, and defend her claim to a committee of professors. With her degree, Ready hopes to find a new career path to apply her degree to. 
"I am looking into several career options right now to include a principal, central office administrator, or college professor," Dr. Ready said. "Receiving a Doctor of Education (Ed.D.) means I have focused on a practitioner's approach to learning versus a Ph.D. which involves more research and scientific article writing."
In the meantime, Dr. Ready, who is set to graduate on Dec. 11, will continue to apply her education to better students and staff. 
"I am so proud of the journey that Dr. Ready has taken to earn this degree," Dr. Butler said. "I think that she has such a bright future ahead of her. I can't wait to see what's next for Dr. Ready."