Dr. Butler Set to Leave as Principal in June
After nine years as the principal at Legacy, Dr. Shelly Butler will not return for the 2022-23 school year as principal but move to a central administration position. Her last day at Legacy will be June 24. 
"We've done so much in the nine years I've been here, and I think it's time for me to go. It's [time] for new leadership to take the school the rest of the way to success," Dr. Butler said. "It's definitely bittersweet."
Dr. Butler began her education career in 1994 at Keller High School as a chemistry teacher and an assistant track and basketball coach. From leading athletic teams to regional and state competitions to serving as the principal and assistant principal at several schools throughout the metroplex, Dr. Butler is no stranger to leadership. Coach Michael Keel worked with Dr. Butler as a teacher and administrator since 2013.
"Dr. Butler is the best principal I've ever worked for. She is a wonderful leader," Coach Keel said. "She lets people do their job, and she is not a micromanager. She lets professionals be professionals, and I love that about her. She gives you the freedom to make mistakes and try new things." 
Throughout the state, Legacy is known for award-winning programs and individuals, from athletics to fine arts and academics. Dr. Butler remained present for groups in and out of school, traveling to different competitions around the state to support her students.
"She has supported extracurriculars tremendously. She was a former collegiate athlete. She's a former coach so she gets that side of it," Coach Keel said. "She supports student councils. She supports academics. She's there at everything. She may not be the loudest person in the room, but she has a presence about her that commands everyone there. She has been a part of all the success."
Despite the challenges posed by the COVID-19 pandemic, Dr. Butler worked with teachers and staff to ensure the safety of every person in the building, instituting one-way hallways, providing teachers with cleaning supplies for their classroom, and easing the transition from in-person to virtual learning. 
"She was very straightforward with what we were supposed to accomplish, from where the kids are supposed to walk, to how rooms need to be cleaned. She wanted to make sure that we had the materials [we needed]. She was always willing to spend money on the things we thought were important for our classroom. It makes life so much easier," Ms. McGarr said. "It's going to be a shift, [because] she always had an open door."
"
I hope [our students] continue to be of service and to give to others. I hope that's the legacy I leave."
— Dr. Shelly Butler
Student leaders worked closely with Dr. Butler to guide the student body and increase school spirit, regardless of the numerous challenges posed throughout her years as the principal. Student Body President Catherine Walworth credits much of student council's success to Dr. Butler's leadership.
"Dr. Butler has been more than just a leader or a faculty member. She has been there for me through difficult times, and she's always had her best interests at heart," Walworth said. "She constantly supported us and motivated us. She was always there when we needed her."
Her replacement has not yet been named. 
"This is not just a job. It's a passion. I always ask students to do something for somebody that you can't pay back," Dr. Butler said. "I hope [our students] continue to be of service and to give to others. I hope that's the legacy I leave."
View Comments (1)
Donate to The Rider Online | Legacy HS Student Media
Your donation will support the student journalists of Mansfield Legacy High School. Your contribution will allow us to purchase equipment and cover our annual website hosting costs and travel to media workshops.
About the Contributors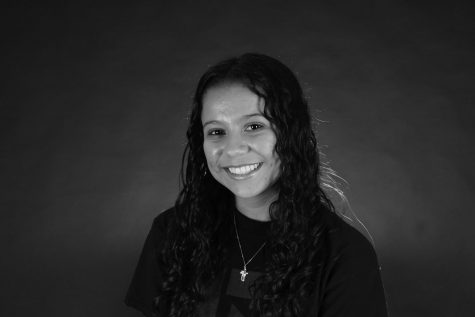 Leilani Fierro, Entertainment Editor
It's my third year here man, I'm just trying to survive.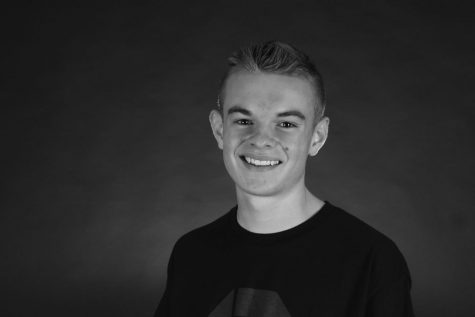 Blake Hinerman, Features Editor
Apple is the best thing since sliced bread.