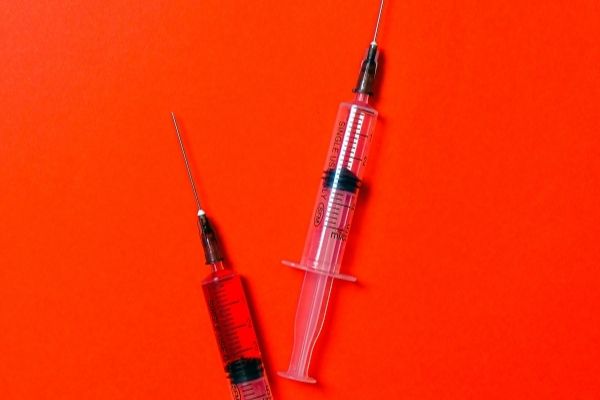 Months ago, in the midst of a global quarantine, a COVID-19 vaccine seemed far from achievable but now with the vaccination process, we step closer toward a complete return to traditional life. A traditional vaccine process lasts 10 to 15 years, however, the COVID vaccine's process took less than a year to create which has left space for conspiracy. Conscious individuals question the true motive for the vaccine and some still remain unsure whether to take it at all but with the hundreds of Americans who have received the vaccine new information about its efficiency came out.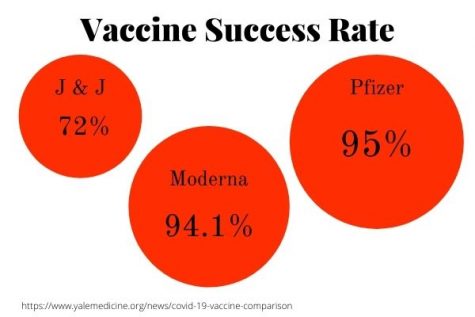 The companies that produced a vaccine accessible to the public include Pfizer, Johnson & Johnson and Moderna. On one hand, the vaccines represent a solution to an exhausting pandemic but they also pose a level of uncertainty to those who do not understand the vaccine or have fallen for social media conspiracies. Instead of focusing on the negatives, people should focus on how each vaccine is produced and what the differences are. Both the Pfizer and Moderna vaccines use the mRNA method for their vaccines while J&J employed the same method as the Ebola vaccine and they each have different levels of efficiency. While Moderna and Pfizer both need a second dose which ranges between three to six weeks and four to six weeks respectively, J&J only requires one dose which significantly decreases its effectiveness.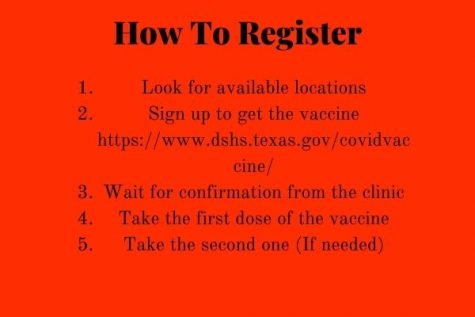 Everyone who has not received the vaccine should consider it because it would speed up the reopening process. It would also help combat new covid strands from the pandemic. The increase in vaccinations allowed for the asses to vaccine locations to improve some no longer require registration which helpless tech-savvy individuals receive the vaccine. Regardless, most locations still require a form of registration for the vaccine. Overall, vaccinating against COVID-19 helps prevent its spread and helps us return to normalcy.