Donda Album Review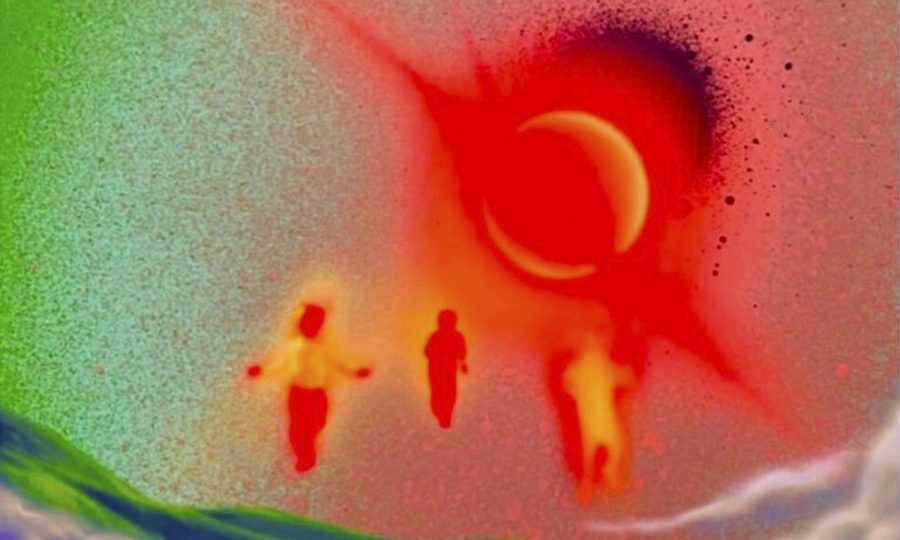 "Donda. Donda. Donda…" The name echos for 52 seconds in the speakers. Over a year after the initial announcement, three listening parties later and a presidential campaign, Kanye West released his 10th studio album, "Donda", a beautifully emotional tribute to his mother on August 29, 2021.
"Donda", named after West's late mother, fuses hip hop with gospel in an innovative new way. The album is quite long in run time, clocking in at 1 hour and 48 minutes, however, West captures your attention from start to finish with few skips in 27 songs. The album's star-studded, 28 artist feature list contains features from Jay-Z, The Weeknd, Lil Baby, Kid Cudi and more. The star power mixed with Kanye's production makes for one of West's best albums in years.
The album may appear to be messy to some, but this perfectly fits the narrative of the album. Throughout "Donda", West is grieving the loss of his mother, dealing with a divorce and fighting to keep his public image. A person coping with the heaviness of these things will have many emotions, and I feel Kanye does a great job of expressing this on the album.
Being a 27 track album, "Donda" is bound to have some filler songs. Although I don't feel there are many, songs like "Tell the Vision", "Jonah" and "God Breathed" don't add much to the listening experience and narrative of the album. I understand "Tell the Vision" is a tribute to the late Pop Smoke, but it could have been included in a better way.
The top-tier Kanye West production that has made him a force in the music industry for nearly 20 years returns once again. On "Come to Life", West shows off his production ability in a song that can rank with the best sonically sounding songs of his career. The piano on this song is truly one of my favorite moments on the album. Kanye does what Kanye does best on "Donda" by pushing the boundaries of the norm by experimenting with unique sounds and succeeds.
West is known for bringing out the best in his album guests, and it's evident on "Donda". Features deliver some of the most memorable moments on the album, such as Don Toliver on "Moon" and Fivio Foreign on "Off the Grid". The Weeknd and Lil Baby complement Kanye perfectly on the only official single off of "Donda", "Hurricane".
After the album closes with "No Child Left Behind", West includes four "pt 2" songs which are essentially different versions of songs previously on the album. I personally believe that "Ok Ok pt 2" and "Jesus Lord pt 2" aren't any better than the original and feel forced. However, "Junya pt 2" and "Jail pt 2" are as good or better than their successors. "Jail pt 2" provides an insight into how cancel culture affects its victims. West recruits two of these recent victims, DaBaby and Marilyn Manson. DaBaby's verse about his experiences with being black-balled by the music industry is one of the strongest on the album.
The album cover of "Donda", an all-black square, perfectly describes the entirety of the project. Album delays, random listening parties and releasing 8 a.m. on a Sunday all were unpredictable and unknown moves by West. I believe the cover shows the uncertainty of "Donda" and reflects the theme of the album. Would I have rather had one of the previously teased covers? Maybe, but the black is growing on me.
My favorite songs on "Donda" are "Off the Grid", "Come to Life", "Hurricane", "24", "Jesus Lord" and "Pure Souls". This is an ever-changing list, as I've had a new favorite nearly every time I listen to the album.
"Donda" isn't a perfect album, but is very close to it in my opinion. For fans present for the album rollout, so many memories are tied to the album. It's my favorite Kanye album to date, and an immersive experience for all. Kanye's musical genius makes this an easy album for all to listen to.
Leave a Comment
Donate to The Rider Online | Legacy HS Student Media
Your donation will support the student journalists of Mansfield Legacy High School. Your contribution will allow us to purchase equipment and cover our annual website hosting costs and travel to media workshops.
About the Contributor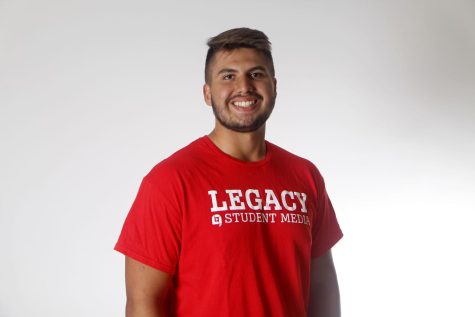 Jonah Pedroza, Sports Editor
"Sometimes I'll start a sentence, and I don't even know where it's going. I just hope I find it along the way." - Michael Scott