Update: Verizon To Start Charging For Remind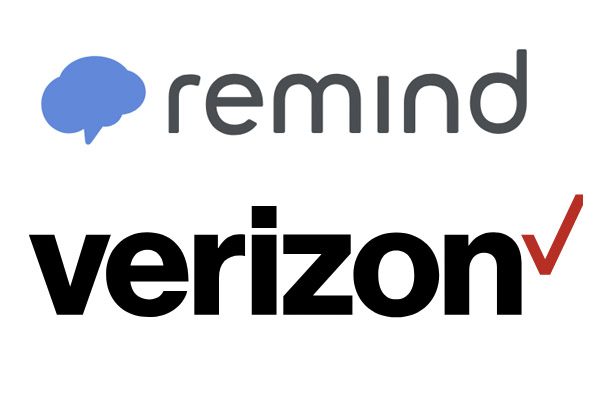 Remind, the communication app used by teachers, announced the service's text messages will stop working on the Verizon network on Jan. 28. The company already pays a fee to send messages to Verizon Wireless users, but because of the 'spam' of messages from Remind, Verizon plans to charge an additional fee.
"The fees are intended to share costs incurred to help protect students, parents and teachers from spam and dangerous text messages over the Verizon network while reducing fraud," Verizon said in a statement to ArsTechnica.
The cost to send messages on Remind (through Verizon) will increase from a few hundred thousand dollars to several million dollars per year.  Remind CEO Brain Grey said Verizon does not look to change their decision on the fee. Sophomore Johnnie Kalma uses Verizon but understands the situation the company is in.
"It's understandable," Kalma said. "Remind shouldn't spend all that extra money especially when there are other ways students can receive information from their teachers."
Students will not have a way to connect with teachers, coaches and administrators outside of school. According to Remind, over 7 million users will be affected by the decision including freshman Brent Lawhorn.
"I think that it is dumb because they're just like any other network," Lawhorn said. "It sounds like they are being pretty cheap."
———————————————————————————————————————————————————————————————-
Update:
After a great online response from students, teachers and parents about the fees Verizon will impose on Remind messages, Remind CEO Brian Grey announced on Jan. 25 Verizon will not change their fee structure and Verizon users will continue receiving remind services. Below is the announcement.
Brian Grey
CEO
January 25, 2019
Two weeks ago, when we announced a new fee being imposed on our SMS traffic by Verizon, we had no idea what an incredible outpouring of support we would see from our 31 million educators, students, and parents. I cannot tell you how much all of us at Remind have appreciated your calls, posts, and messages.
Your voices have been heard. I'm thrilled to announce that, thanks entirely to you, we have heard from Verizon that they don't have plans to change the fee structure applicable to Remind for SMS messaging. This means we will no longer be forced to shut off text notifications for Verizon Wireless customers using Remind. There will be no service disruptions for Verizon Wireless customers.
We know this experience has been frustrating for everyone. We've asked a lot from you: to publicly go to bat for us while juggling everything else you do as an educator. Thank you for your patience and support.
And finally, thank you to Verizon for making a commitment to support accessible communication for all Remind users.