Invisible Children Club To Hold Change Drive
On Mondays after school, Catherine McGuinness waits for students to come to her room so she can begin the Invisible Children club meeting.
"Invisible Children finds ways to educate people about the situation in Uganda," Mrs. McGuinness said. "We also take any opportunity to help Uganda."
In Northern Uganda, rebels abduct children and force them to fight in the civil war. Invisible Children use creativity, film, and social action to bring an end to the use of children soldiers in Joseph Kony's rebel army, the "Lord's Resistance Army". Invisible Children hope to restore peace in Northern Uganda.
"We hope to raise awareness and money through the sale of t-shirts," Mrs. McGuinness said. "We [Invisible Children] have a fundraiser we do each year, and this year we are doing a change drive."
Invisible Children have named the drive "Change for Change". Members of the club will put a coin jar in all of the history teachers' classes, so students can donate to help raise money for the cause. To raise awareness this year, Mrs.McGuinness will have a witness of the war in Uganda come and speak.
"I want the students to hear from somebody who has first hand experience on what it was like," Mrs. McGuinness said, "And it's always fun to learn new things from new people."
To learn more about Invisible Children, one can attend the meetings on Mondays after school in Room Y307 or visit www.invisiblechildren.com.
"I always encourage students to join the club," Mrs. McGuinness said. "We need all the support we can get so we can help the children."
About the Contributor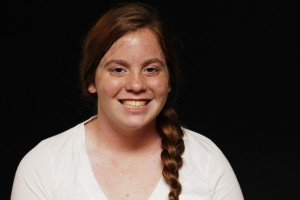 Madison Mondon, Features Editor
I'm Madison and I am a senior. I am also the Features Editor. I spend my free time sippin' on haterade. 'Call Me Maybe' will forever be my jam.

[email protected]