Bradley's Battle with Cancer

Sitting on their couch, junior Allison Bradley and her sister, senior Rebecca Bradley, tried to take in the news their dad, Gene, just told them. The sisters felt a sense of foreboding at the thought of having to watch their dad battle testicular cancer for the third time.
In 2005, doctors diagnosed Allison and Rebecca's dad with testicular cancer. Soon after being diagnosed, Mr. Bradley had to quit his job. Now drill team members and other Legacy staff and students help the family with finances and support. Allison and her sister didn't realize how much the diagnosis would affect their family.
"I knew it was bad," Allison said, "but I didn't understand the full extent of it."
According to cancer.gov, one in 268 men will develop testicular cancer in their lifetime, making it the most commonly diagnosed cancer in men between the ages of 15 and 34. The three main treatment methods for testicular cancer involve surgery, radiation and chemotherapy. Mr. Bradley underwent chemotherapy, a treatment which has side effects including hair loss, nausea and fatigue.
"The chemo makes him really sick and it breaks my heart," Rebecca said. "I wish there was something I could do to help him."
The chemotherapy successfully placed his cancer into remission until it came back two years later in 2007. This time the cancer spread to other parts of Mr. Bradley's body and the treatment he previously received was no longer effective. The doctor diagnosed him as chemotherapy refractory meaning the cancer became resistant to the treatment. His doctors decided to use a type of chemotherapy treatment commonly used to treat breast cancer, and it worked.
"My dad talked to me and my sister and he told us the chemo stopped working," Allison said. "We were just crying."
While going in for routine blood work in Oct. 2012, the doctor checked Mr. Bradley's tumor sites and discovered the cancer returned for the third time. The doctor told Mr. Bradley the cancer will keep recurring, and he will have to fight it for the rest of his life.
"I was pretty surprised the third time he was diagnosed," Rebecca said. "He fought it before and I knew he would have to fight it again, I just didn't know when."
At the end of Nov., their mother Audrey Bradley sent an email to Drill Team Director Brooke Parlin asking for fundraising ideas. Currently both parents are unemployed because of health problems.
"I immediately wanted to help them," Mrs. Parlin said. "I tried to get their story out to as many people as possible: teachers, coaches, my church, and drill team parents."
Mrs. Parlin arranged a gift card drive among the drill team for the family. The family received many gift cards to Wal-Mart to pay for prescriptions. She filled out a joint application for LUCK week with AVID teachers Cristina Ayala and Margaret Leach. Mr. Bradley was not chosen as the LUCK week recipient, however Mrs. Parlin also nominated them for 94.9 KLTY Christmas Wish and they won.
"I was shocked and very grateful," Allison said of Mrs. Parlin's help.
Drill team members Sofie Alcasey, Maci Williams and Alejandra Perez proposed the idea of a t-shirt fundraiser for the family to Principal Des Stewart and he approved it. They worked with Track Coach Lacy Beckler on the design and they passed out packets to drill team members so they can sell the shirts. The shirts sell for $15 and students can buy them in room PG113.
Mrs. Parlin also sent a request to the Creekwood Cares Ministry at her church to ask for assistance for the family.
"The Cares team is comprised of individuals who are dedicated to serving others, showing compassion, and loving our neighbors," Cares Ministry Leader Brian Rolfe said. "It was very easy to empathize with their situation and it was a great opportunity for the team to show our love to them."
The Cares team has donated groceries, gift cards, household items and money to the Bradley Family. They also made the family a Thanksgiving dinner, gave Christmas presents and had some of the team members take the sisters out to dinner. Rolfe has also spent time with the family and gotten to know them.
"I have gained from them more than I could ever give them," Rolfe said. "I will remember [spending time with them] more than anything that we have done."
AP Secretary Nicole Kidd set up a Care Calendar for the family where people can sign up to bring them dinner on a certain day. To sign up, enter 131455 for the Calendar ID and 4116 for the Security Code.
"I have taken many meals to them," Mrs. Parlin said, "and they are always so incredibly grateful."
The Bradley family also have an account named "Gene Bradley Cancer Care" for people who wish to donate at Wells Fargo. The account number is #7939218520 and all donations are 100 percent tax deductible.
The sisters are extremely thankful for the assistance and support of the school community.
"I'm very grateful for all the help," Allison said, "because of it my parents don't have to worry about food and medicine."
About the Contributor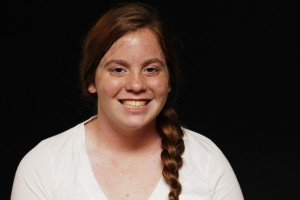 Madison Mondon, Features Editor
I'm Madison and I am a senior. I am also the Features Editor. I spend my free time sippin' on haterade. 'Call Me Maybe' will forever be my jam.

[email protected]