Volleyball Spikes for Playoffs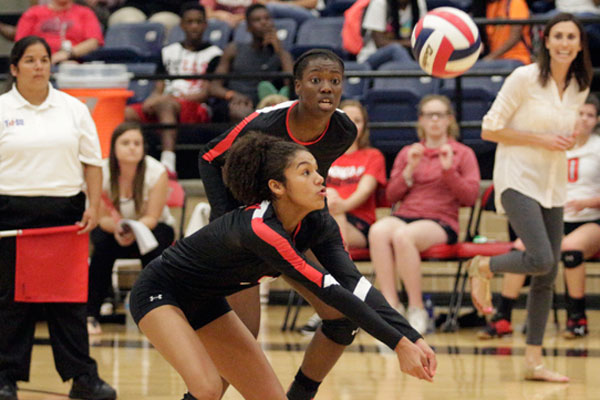 Summit serves the ball to Legacy's outside hitter Keslyn King and she passes the ball in the air setting up right side hitter Fitzgerald for the kill. She leaps into the air, focused on the ball as she hits it with intense force and it smacks the floor. She scores a point and celebrates with high-fives from her teammates.
The Broncos went on to win the match and the game in a 3-0 clean sweep. They improved to 5-3 in district play and 17-12 overall. Head Volleyball Coach Amanda Shingleton believes there could be playoffs in their future. The top four teams in the district make playoffs and Legacy currently holds fifth in district.
"I feel that we have a strong and talented team this year, but we have six matches left to play so there is a lot left to be determined," Coach Shingleton said.
The Broncos need to beat one or two of the teams that they lost to in the first round of district play over the next couple of weeks.
"Our energy and discipline will need to be high throughout the remaining practices and games," Coach Shingleton said. "If we can execute and play the way we are capable of doing, we can position ourselves for a playoff position."
With the final weeks of the season approaching, King and her teammates try to stay calm knowing that from now until playoffs that every game, every match and every point matters. The team has a firm belief that they're going to sneak into the playoffs.
"We've been working pretty hard lately, so hopefully it pays off and we can beat out other teams for a playoff spot," Fitzgerald said.
King goes into each game knowing that playoffs, and eventually a shot to the state title is at risk. She believes she has the confidence in her abilities as a player and the talent of her team.
"I think we have a great chance of making it to the playoffs," King said. "We need to focus the second half district and take care of our business."
King knows that without unity teams wouldn't function, and she believes Legacy's team is very well bonded.
"Our greatest strengths as a team is that we are united, everyone's good friends," King said. "Also, we play at a high skill level that is tough for teams to compete with us."
Varsity Volleyball plays their next game against Timberview on Fri. Oct. 7 at 6:30 p.m. at Timberview High School.
"Our team is confident that we'll win this next game," King said.
Hang on for a minute...we're trying to find some more stories you might like.
About the Contributors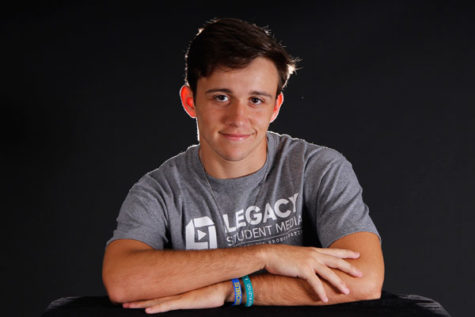 Jorden Melson, Sports Editor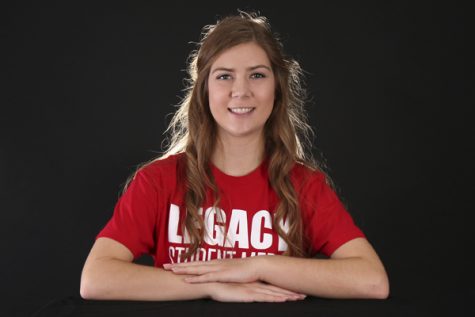 Megan Bell, The Rider Photo Editor
Hi I'm Megan Bell!
I am the Photo Editor for The Rider Online so I edit all the pictures you see on this site! I am a senior this year and I'm planning...