Girls' Soccer Prepares for Playoffs
Hang on for a minute...we're trying to find some more stories you might like.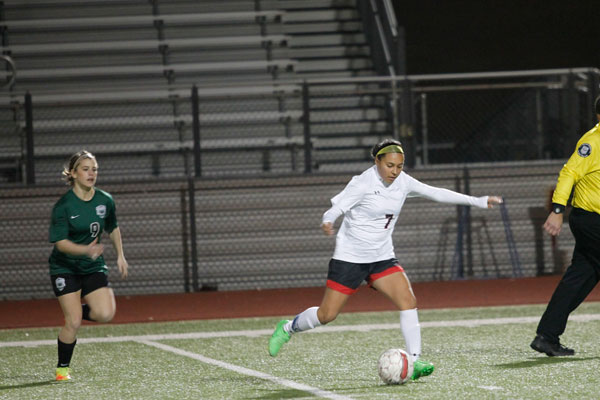 Sophomore Channing Walker dribbles the ball then with the swing of her legs strikes the ball in the back of the net then goes off to celebrate with her teammates. Later in the match, Walker scored again. After playing a full ninety-minute match both Legacy and Midlothian were in a 2-2 tie. Now onto overtime, two ten-minute halves later the scoreboard rang and still read the same, and the match ended in a draw.
The Broncos concluded their regular season last Tuesday and finished with a record of 10-3-5 and 8-2-4 in district which placed them in third and qualified them for the playoffs for the sixth consecutive year. Making the playoffs has become an expectation now. Although the team couldn't defend its title as district champs, players like Senior Dezaire Rodriguez are still grateful for advancing into the postseason.
"It was a bummer we didn't win the district but we still have something get get excited about, and it's the fact that we made the playoffs. We are still in the hunt just like the other three teams from our district who made it out," Rodriguez said. "Playoffs is always fun because there's an intensity about each game, every time you step on the field could be your last for that season."
Even though each postseason game comes with a worthy opponent Rodriguez feels like regardless who they play their worst enemy on the field is themselves.   
"Heading into the postseason I think our biggest competition really is ourselves. Capitalizing on our opportunities in front of the goal, and shooting will be important because it could just take us one goal to advance," Rodriguez said.
Opportunities can sometimes be hard to take advantage of, but Rodriguez believes her team can do what it take as a unit to survive and advance.
"I have faith in our teams abilities to believe we have a solid chance in moving forward past the first round. This group of girls is very close knit and everyone who steps on the field plays for each other," Rodriguez said.
For her whole soccer career at Legacy, Rodriguez has played up on the varsity and every year has been to the playoffs, so there's no doubt about her experience. Shes gone through a lot of heart-crushing losses and close teammates graduating. Rodriguez would say she's nervous about losing all of that once again.
"I am a little nervous, not because of our opponent but because this is my senior year and every game might be my last. That makes me sad because I love my team and the past four years they've become my family and no matter what after this season I'll never have another chance to play with them and to think that could happen at any moment from now on makes me nervous," Rodriguez said.
The team has a neutral playoff game against Crowley that will begin at 6 p.m. The match will be held Thursday, March 29, at Vernon Newsom Stadium.
On paper Legacy far outmatches Crowley having scored 23 more goals than them on the season. And on the defensive side Legacy gave up 16 goals on the season while Crowley gave up 21 goals. Junior Kaylee Murray believes that the team is well prepared for their game and can win as long as they dont take Crowley as an easy opponent.
"I am excited for our match with crowley. I think we are ready and we just can't underestimate them," Murray said.
About the Photographer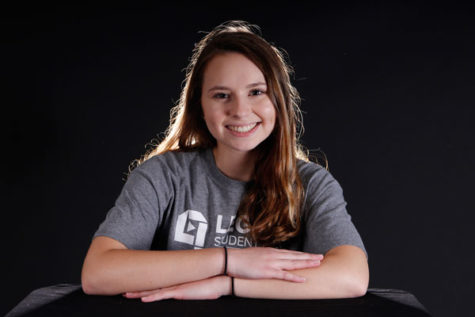 Kristen Bosecker, Social Media Editor
My name is Kristen Bosecker and I am the Social Media Director. I pole vault and like to make people laugh. Follow me on twitter @thisismrskris