Theater To Perform Eurydice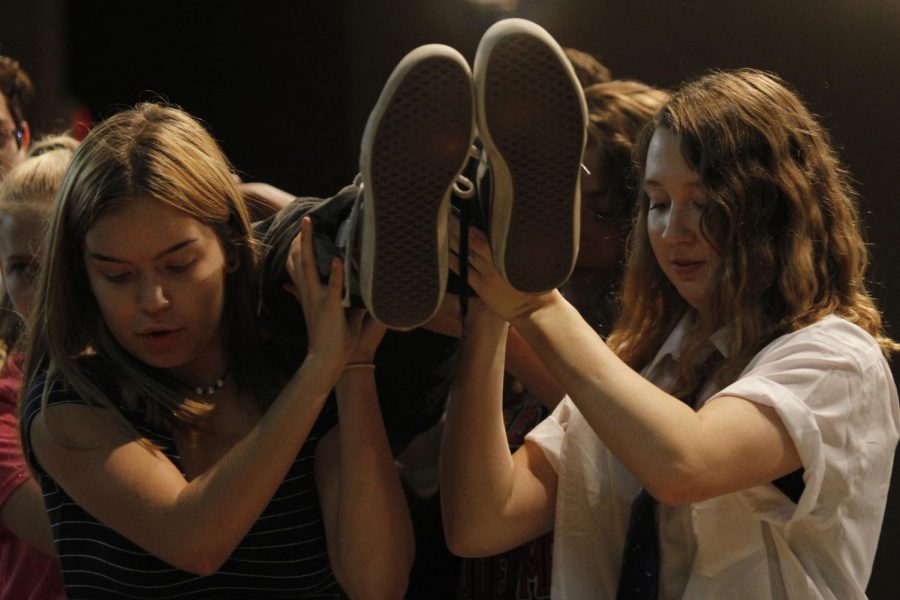 Surrounded by empty chairs on stage, Seniors Kamryn Hannigan and Jude Jackson engage in heartwarming embraces while they recite lines of marriage and future promises.
Theater students have started to put the finishing touches on their 2019 Fall Show, "Eurydice." The show will occur at 7 p.m. Oct. 3-5 and 2 p.m. Oct.6 in the PAC. Tickets are $7 for adults and $5 for students and children for purchase at the door.
"The show starts off at face value as a love story, and it is," Hannigan said. "But throughout the show, we see more of the importance of Eurydice's relationship with her father after she loses her memories and is retaught how to live – in death."
Written by Sarah Ruhl, the show follows the story of two young lovers, Orpheus and Eurydice, and their tragic separation. Based on the "Greek tale of Eurydice and Orpheus," this show follows closely to the actual story, but also provides a newer, modern perspective.
"I'm kind of nervous about doing this because this is my first show. I feel there is a bit of pressure, but I know I'll be able to do it," Jackson said.
The show allows the audience an in-depth view in the round — an immersive form of theater — where the audience sits on stage with the actors. The audience will see a square platform on the stage with a pool of water below and boardwalk-style platforms in each corner.
"We had this whole idea of water, and the idea was to have a pool on stage. The platform allows the actors to not actually be in the water," theater director Jeremy Ferman said.
Theater students worked in the creation of costumes and design, such as Senior Olivia Woolsey, who helped make costumes for individual characters. Rather than classical or modern clothing, the style resembles Greek-fantasy with a modern twist. Each character has individual costumes to represent them through this tragic story.
"There isn't a distinct style we are going for in costumes," Woolsey said. "It is mostly based on the characters in certain parts of the story and their moods and what they are experiencing."
The story of Eurydice, though a love story, is a tragedy as well. Every character in the show has an inner struggle unique to them and contributes to the conflict or progression of the show. Such as the many different stone characters, including junior Hannah Olivarez, who plays an important role of providing emotion, depth and story to the show as a stone.
"Just watching it in rehearsal is spectacular because the story is so good and the depth of these characters are so good." Olivarez said
Unlike a traditional love story, this tale is not solely focused on the romance between the two main characters. The story shifts from scene to scene and it is less about love and more about life.
"It's amazing that it opens with a love story, but ends with more of Eurydice and her father's relationship being of higher value than her relationship with her lover," Hannigan said.
About the Contributor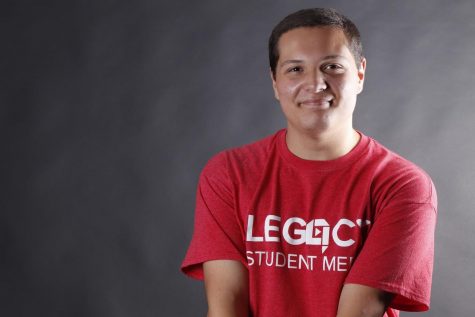 Cameron Dudzinski, Staff Writer
I love Godzilla. This is my bio.