UIL Competitors Advance to Region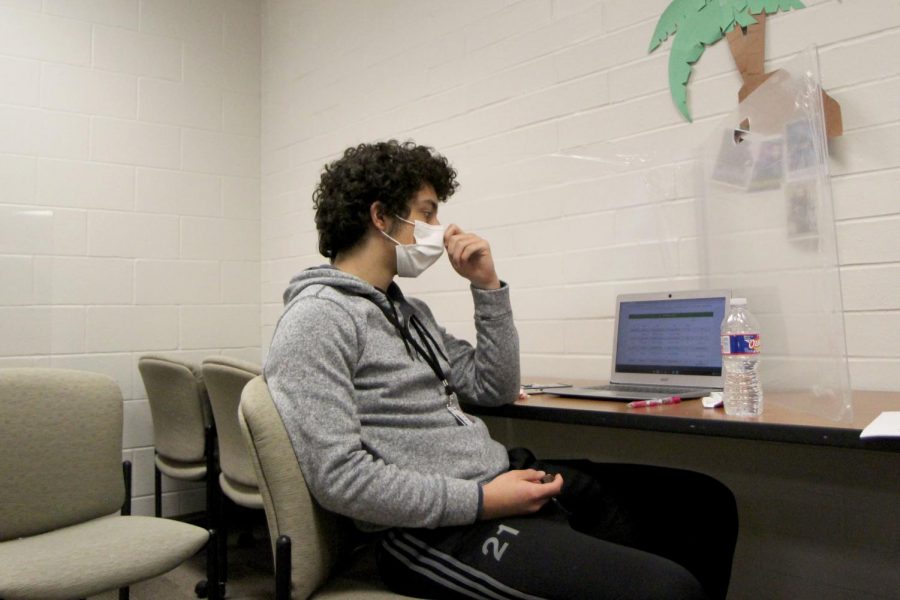 The district academic UIL meet resulted in a sweepstakes win for Legacy. The meet consisted of multiple categories in which senior Patrick Reyna competed in number sense, science and mathematics.
"I'd like to see more students participate in UIL academics. It's a great way to learn," Reyna said. "Recruiting this year was definitely more difficult with COVID-19 but we pulled together enough people."
Despite the competition being virtual, UIL sponsor Howard Ritz was confident in the team's ability to persevere.
"Every year I am amazed by the talent and work ethics of Legacy students. Our school is always the school to beat," Mr. Ritz said. "The plethora of trophies from years past motivates us to continue to do our best."
Those who advanced will compete in the regional meet April 16 and 17 in Saginaw.
"Winning sweepstakes was definitely nice," Reyna said. "It made it feel like we were rewarded at least a little for our work."
One-Act play, debate and journalism won first-place team trophies which made up the bulk of the team's 410 points. Legacy took the sweepstakes trophy by earning just two more points than second-place Centennial. In total, 15 students advanced to the regional meet. 
View the results of the district competition here.