Texas Tech University ISD Offers Courses In Mansfield
Students who wish to take high school credit classes during the summer now have the option to enroll in Texas Tech University ISD supplemental courses. The courses, which cover most basic academic classes as well as several basic elective programs, cost $150 for online and paper-based only courses, and $175 for paper-based courses in which online courses are also available.
Counselor approval should be sought by students who want to take TTUISD supplemental courses, or supplemental courses of any kind- including as an alternative to credit recovery. According to counselor John Williams, counselors will take caution when choosing who to approve for the courses.
"We're careful with subjects such as English or math because they are TAKS tested areas," Mr. Williams said, "and we don't want a student to take their class during the summer, not do any of it all year, and then be a little rusty for the TAKS tests and not do as well as they could."
However, Mr. Williams does acknowledge the benefits of supplemental courses to a goal oriented student.
"I think it's beneficial if the student has a purpose and a goal in mind," Mr. Williams said. "If the student has a real reason to take the class it's better, because there is cost involved. Most students who take the courses are not trying to fill time."
Mr. Williams also encourages students taking trips during summer break to take advantage of the online courses, as they don't have time or location constraints.
"Students who chose to do this have to be pretty responsible," Mr. Williams said, "because there is a time limit to do the courses. You can go over the time limit, but it costs extra money. It really benefits students with a goal. If they don't have the motivation to do the work it just makes it harder on them."
About the Contributor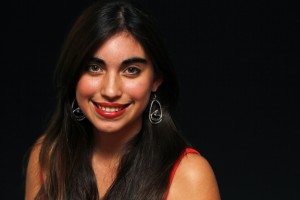 Amanda Granato, Editor-in-Chief
I'm Amanda. My last name is twelve different kinds of complicated, but around here I go by Granato. I'm the Editor-in-Chief of the Rider Online. This...