Teacher Organizes Culinary Camp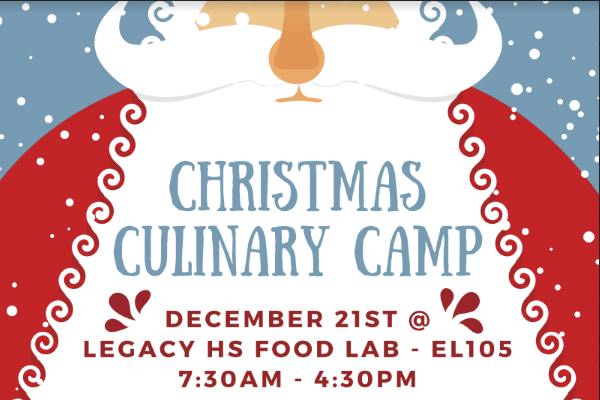 Culinary teacher Gina Chianese will host the first Christmas Culinary Camp for students in grades Kindergarten through eighth grade at Legacy on Dec. 21.  
Ms. Chianese previously hosted a summer culinary camp for students, and she felt had a great turnout. After, parents began to ask her if she would organize another camp. Ms. Chianese planed The Christmas Culinary Camp since last summer and required approval by principal Dr. Shelly Butler.
"They really loved [summer camp], so I thought doing one for Christmas time, holiday baking and giving parents a chance for the kids to be out on the first day of Christmas break," Ms. Chianese said. ''I thought that would be fun"
The camp will provide breakfast, lunch, snack and drinks. Children will have the opportunity to have a hands-on experience and interact with other students from different schools. Junior Jaelon Stevenson shares Ms. Chianese's excitement for the camp.
"
I'm excited because I like kids, and I wish someone had done that for me when I was younger,"
— Jaelon Stevenson
"I'm excited because I like kids, and I wish someone had done that for me when I was younger," Stevenson said.
In order to reserve a spot for the day, parents have to register their students and pay the $60 fee by Dec. 14. Parents can email Ms. Chianese at [email protected] for registration details and more information.
"I expect to see some more sign-ups soon," Ms. Chianese said. "Hopefully there's a good turn-out. It's the first year I'm doing this."
Students in Ms. Chianese's class volunteered to help out at the camp. All profits from the camp will go to Ms. Chianese and her student volunteers.
"I'm really appreciative for my students that come out and help me," Ms.Chianese said. "They always do such a great job."
Ms. Chianese prepared recipes for the younger students to handle.
"I don't know how it'll go," Ms.Chianese said, "but we'll have fun for sure."
About the Contributor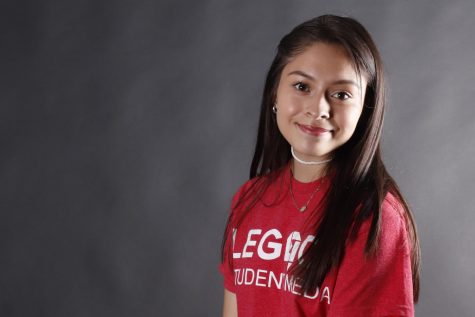 Melissa De La Cruz, Personalities Editor
Hola amigos, my name is Melissa de la cruz Sanchez and I like to make friends. My life motto is "surround yourself with smart people because even if...