StuCo to Host Veteran's Day Flag Ceremony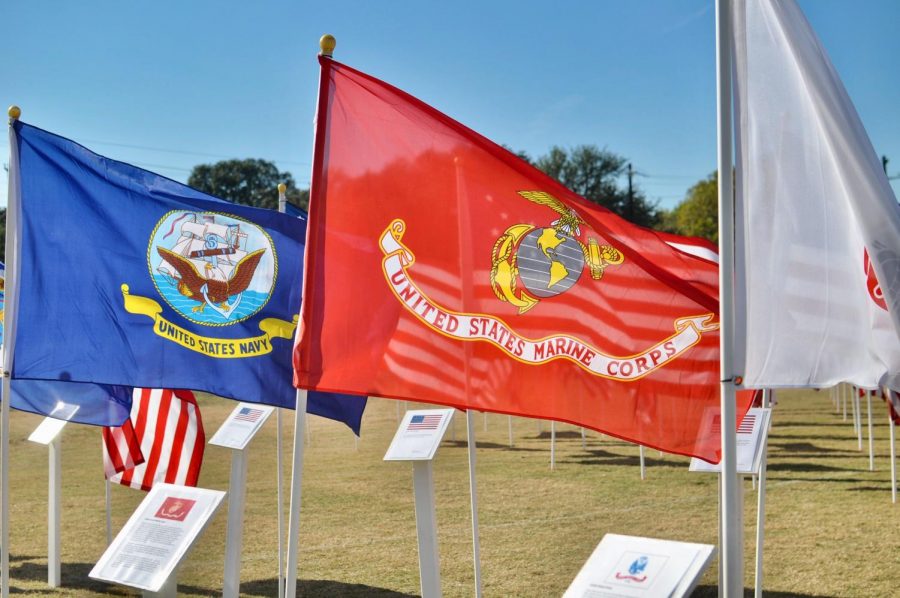 In honor of Veterans Day, StuCo will host a flag ceremony on Nov. 11 at 8 a.m. in place of the annual veterans day luncheon. To honor the veterans of Legacy, StuCo encourages students to invite the veterans in their family to this ceremony. Student Council advisor Kenna Cavnar has worked with other departments to ensure the success and effectiveness of the ceremony.
"Due to COVID and not being to have people in the building, we decided to do something outside," Cavnar said. "So the ceremony is basically taking place in lieu of the normal traditional veterans day lunch that we have." 
Without the luncheon, Cavnar knows that the number of veterans in attendance will not match up to the previous years, but she still hopes to show gratitude and honor veteran's days and bring them together. Veterans in attendance will be served coffee and donuts during the ceremony.
"I expect that the numbers will be down significantly because we serve quite a few people during the annual luncheon," Cavnar said. "But we hope that enough people come out and join us."
StuCo prioritizes hero week because of the importance that veteran's day holds. It promotes a sense of unity and pride that they deem important.
"It is important for us to remember veteran's day because they are why we are able to have the freedoms that we have," Cavnar said. "They are the people that fought for us and continue to fight for us and keep us safe."