Fishing Team Reels in 8th Place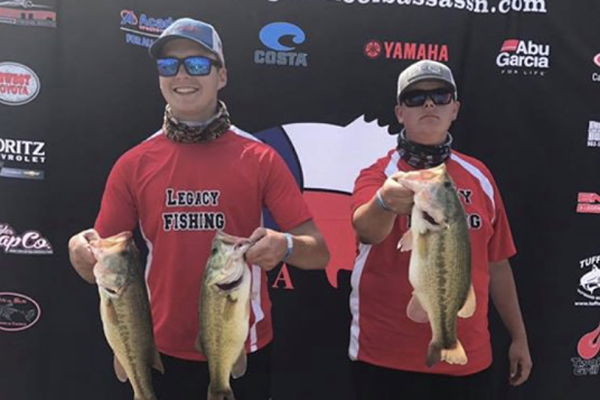 Seniors Logan Taylor and Austin Van Zandt took eighth place out of 217 schools at their first regional fishing tournament on Sept. 23. They plan to attend more competitions throughout the season through the club they founded last year.
"[The tournament] was good it helped us be more [confident] now that we can compete in a higher level," Taylor said.
Taylor and Van Zandt prepared for the competition by pre-fishing the lake a weekend before to get a feel for the pattern of the fish there. The team traveled to Lake Lewisville early in the morning on September 23 to begin the competition. The boys had about eight hours to fish before they submitted their heaviest catch for weighing.
"When I'm fishing outside of the tournaments it's a stress-reliever, but when you're fishing in the tournament you know it's potential scholarship money," Taylor said. "It's kind of stressful but when it's done it's fun."
Competitors can weigh up to five fish, but Taylor and Van Zandt only had three. The three fish weighed more than the total of other schools' five, so they earned eighth place.
"I was pretty shocked [to find out we placed eighth] to be honest," Taylor said. "I mean especially weighing in three fish I wasn't expecting to place so high, but I was happy."
About the Contributor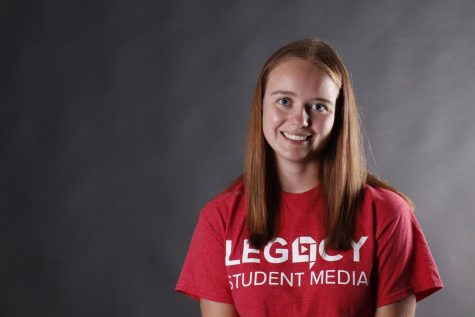 Brinley Koenig, Editor-In-Chief
Hey, I'm Brinley. I like to watch Gilmore Girls, drink overpriced artesian water, buy things I don't need, and pretend I have the time and money for...