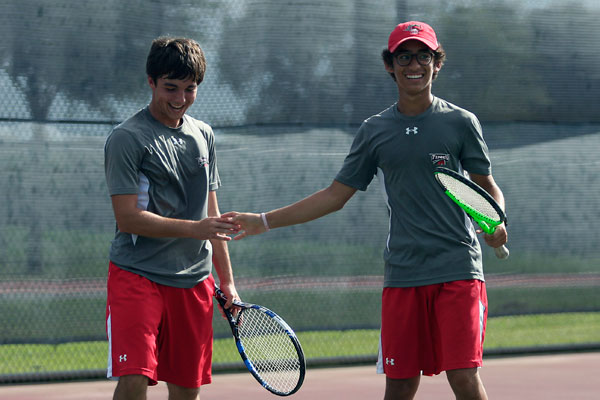 Varsity tennis defeated Burleson in round one of playoffs on Oct. 16 and will advance to round two of the playoffs on Oct. 19.
The Broncos finished 10-6 after Burleson omitted the last few matches because of time. Varsity tennis only has two seniors, so they have to depend on a lot of underclassmen to step up to the plate in order for this team to be playoff ready.  
The Broncos defeated Burleson last season to move on to round two of the playoffs as well.
The Broncos will compete in round two of playoffs against Moises E. Molina High School at Duncanville High School Thursday, Oct. 19 at 3:30 p.m.