GSA Resumes Meetings for New School Year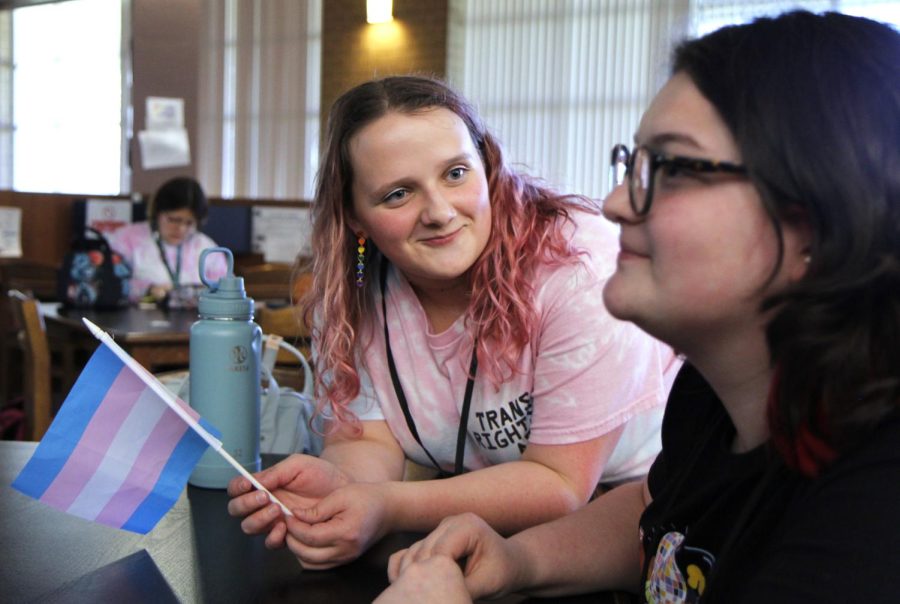 Approximately 30 people gathered in the library. It's chaotic at first, but the students at the front call everyone to attention. The attendees have different backgrounds and appearances, but most share one thing in common—they identify as queer. They gather at a meeting of Legacy's Gay-Straight Alliance, a club where they can meet others and share life stories. The leaders of the club introduce themselves, seniors Caitlynn Chapman (she/her), Liam Maybury (he/him), and Resource English Teacher Mr. Andrew Gillespie (he/him). Mr. Gillespie joined as the staff monitor of the club last year. Kalen Rosebrook (they/he) is also an officer but was not in attendance.
The student leaders established the club in 2020 as a safe space for queer (and straight) students and to educate other students about queer issues.
"I felt like having a club where people could come and just gather and know that they were safe, and make friends of people that were in the community within our school was important," Chapman said. 
The club has grown since it was created two years ago, however, this semester fewer people attend their meetings. 
"We are missing probably anywhere from ten to twenty people due to theater, band, and choir commitments, for the fall, that's not an uncommon thing for us," Mr. Gillespie said.
After the club lost its previous staff representative, Mr. Gillespie took the opportunity. He wanted to help LGBTQ students who need a place to belong.
"
I felt like having a club where people could come and just gather and know that they were safe, and make friends of people that were in the community within our school was important."
— Caitlynn Chapman, 12
"I just felt it was important nowadays for the youth to have that support system and feel like they're not alone, especially with the suicide rate being so high and mental health being such an issue. It's just one more thing to know that they have a group, and they have people, and they have—especially an adult that supports them. They're not alone in anything they do," Mr. Gillespie said. 
Not everyone at the school supports the club, most of the people attending told stories about how they had been discriminated against at school or at home. According to club members, experiences of LGBTQ students have oftentimes included bigotry and discrimination. 
"During passing periods, and everything, there's just lots of slurs," Chapman said. "If you're wearing something that's rainbow, or pride, or something, usually, you're very looked down upon, or like people start messing with you. Especially me as a female—female-presenting person, females already get catcalled and harassed enough."
One of the primary functions of the student-led club is to educate students about queer issues, discourage prejudice and cut down on insults. These insults disproportionally affect people in the trans community. Liam came out as trans a few years ago. 
"I've been called slurs in the hallways, and I've been treated differently in my classes and disrespected by my fellow students simply because I'm queer," Maybury said.
Their allyship (the straight members of the club) has grown over the past year, and they would like to continue growing the club through school-wide activities. The Gay-Straight alliance is in the process of rebranding as the Queer Alliance to be more inclusive.
"Queer—it's a term that's been taken back by the LGBTQ community, the way we see it, it's really anyone who's in the LGBTQ community is queer, and there's nothing wrong with that," Rosebrook said.
The Gay-Straight Alliance club emphasizes that being LGBTQ is not just a choice and that students should be tolerant of others' sexual orientations or gender identities.
"Have a more open mind, and try to be more accepting of all people even if you don't understand," Maybury said.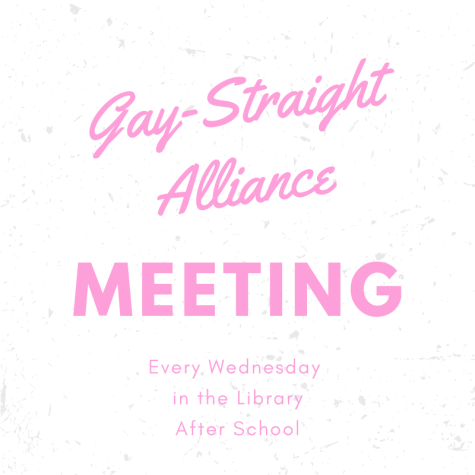 Legacy counselors are available to help any student in need for any reason. Should anyone wish to learn more about the queer community or need resources, PFLAG Ft. Worth promotes the health and well-being of lesbian, gay, bisexual and transgender persons, their families and friends through a variety of resources. Any LGBTQ student who doesn't feel safe or contemplating suicide, can go to the Trevor Project to speak to a counselor or call 988 for the Suicide and Crisis Lifeline.
Leave a Comment
Donate to The Rider Online | Legacy HS Student Media
Your donation will support the student journalists of Mansfield Legacy High School. Your contribution will allow us to purchase equipment and cover our annual website hosting costs and travel to media workshops.
About the Contributors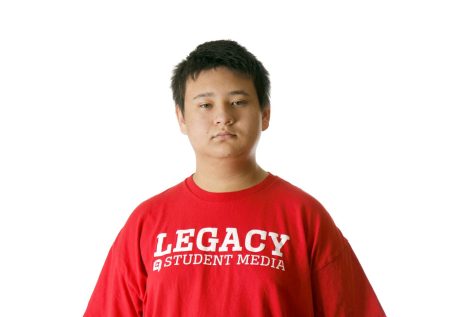 Luke Bellinger, Staff Writer
Hi, my name is Luke, I'm constantly tired, my back hurts, and I write stuff. Read the stuff I write below.