MISD Committee Discusses Changes in Academic Ranking
The current GPA/class rank policy could change for future students.
A committee made up of students, parents, teachers, counselors and administrators are reviewing the policy. The committee looks at different options on how GPA and class rank should be calculated. One option only calculates core classes for class rank. Another option weighs TCC and AP classes differently. The committee has spent time looking at many different scenarios on how to improve the current policy.
Junior Phillip Ipock represents Legacy as a student voice on the committee.
"I think GPA should be changed to be fairer for all students," Ipock said. "Specifically, designing certain classes for class rank GPA calculation would level the playing field."
Current policy makes it challenging for athletes to rank in the top 10 because of double blocking sports. Junior Alexis Luna plays soccer and takes AP classes.
"I think there should be a change to GPA because I feel like student athletes or students in other classes like theater, band, and choir aren't allowed the same opportunities to raise their GPA like people who are not in any extracurriculars," Luna said. "They are able to take more classes that count towards their GPA where we have to be in a double blocked sports class or band class and it takes time from our schedule."
This review happens periodically to make sure things in the district positively progress. The committee reviews questions such as should class rank GPA and regular GPA separate, if class rank GPA separates what courses should be included, when should GPA stop being calculated for class rank and how should classes be weighed. Dr. Sean Scott, Assistant Superintendent of
Curriculum and Instruction chairs the committee.
"We want a good balance between students pursuing their passions and excelling academically," Dr. Scott said.

Loading ...
The committee will meet three times and will make recommendations to the administration and then to the board. Junior Trinity Nguyen plays tennis and has earned a top rank in her class.
"I believe GPA should change," Nguyen said. "If GPA was based only on core classes it might allow a more even playing field."
Legacy committee representatives include academic associate principal Erin Frye, AVID coordinator Jennifer Roberts, Journalism Adviser Leland Mallett, Counselor John Williams and junior Phillip Ipock.
"We feel like we have a very representative group," Dr. Scott said. "We had some incredible conversations."
Currently, GPA and class rank figure in core and elective grades and weighted classes include advanced and pre-advanced placement, dual credit and academic decathlon with an added 10 point curve on the students' grade.
"There are pros and cons of every system," Ms. Frye said. "There won't be a perfect formula, but what we're really looking at is making sure that we have a system that enables students to take the classes that they need and want."
About the Contributors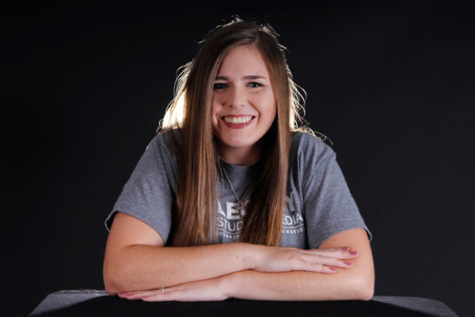 Jazmine Necessary, Editor-In-Chief
After romantic candlelit dinners and long walks on the beach, I enjoy writing for this website and making lame jokes.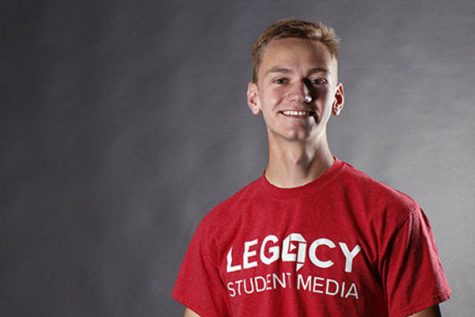 Ryland Mallett, Editor-In-Chief
I am giving this my best shot. I hope it all turns out all right. Just remember we were all born on a big boat.