MISD Implements New Security System
Students arrive at school in the morning, and the doors are locked. Instead of walking straight in the building and to their classes, they stride to the right side of the door, pull out their school-issued ID, place it in front of a doorbell camera and wait for a green light to flash. The doors unlock.
MISD implemented the AIPHONE Intercom system, a doorbell video system that provides an extra layer of security when front entry doors are locked, and school is in session. When students come through the front, they are greeted from desk attendee Mrs. Stewart.
"I'm all for anything that will ensure the safety of our students," Mrs. Stewart said. "I think this system is easy to operate, and it allows for an extra layer of protection for our students, staff and school environment."
The new system allows school staff to see, hear and speak to campus visitors prior to allowing them access inside the school building. This system provides the means of verifying a visitor's identity and purpose for visiting the school through an interactive video and audio conversation. Assistant Principal Mr. John Contreras was one person involved in the idea and enforcement of the system.

Loading ...
"The system keeps people in check when they are trying to get into the building," Mr. Contreras said. "The initial reason was to increase security in the building and keep the kids safe."
Staff members will have the accessibility to visually monitor the person(s) on the exterior end of the AIPHONE, but visitors will not have the same access. Staff members identify each visitor by asking them to produce proper identification prior to being granted access to the interior of the building. This system although set in place recently is expected to last a while as the staff has found it efficient and simple to navigate.
"I believe this is a step in the right direction and I feel the school is taking the necessary precautions to make sure they take good care of everyone," Mrs. Stewart said.
About the Contributors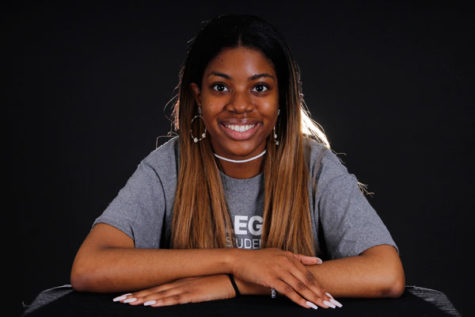 Benita Orie, Staff Writer
Hi, I'm Benita. I'm a senior, and this year's Yearbook Copy Editor. Read our online newspaper, please and thanks.

Life is amazing, it is what it should...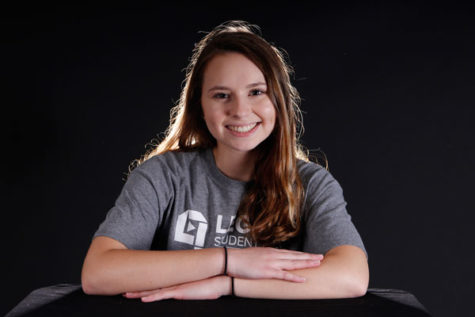 Kristen Bosecker, Social Media Editor
My name is Kristen Bosecker and I am the Social Media Director. I pole vault and like to make people laugh. Follow me on twitter @thisismrskris