Percussion Selected to Perform At International Convention
Legacy's Percussion Section will perform at the Percussive Arts Society International Convention (PASIC) in Indianapolis, Indiana on Nov. 13. The percussionists will leave for the convention on Nov. 11 and return on Nov. 13.
The Percussive Arts Society (PAS) currently stands as the world's largest percussion organization, with 8,500 members in its ranks, and musicians consider it the foremost source of information for percussionists and drummers around the world. Every year PAS holds PASIC, the largest percussion convention in the world, which features the top names in drumming and percussion from around the globe.
"This is possibly a once in a lifetime experience for these players," band director Glenn Fugett said. "It's a chance for them to play in front of an audience of their peers from all over the world."
After the decision was made by the band directors to attempt the PAS competition known as "Call to Tapes", the band's percussion section rehearsed after school until 6 p.m. for five months, beginning during December of last year. They then made a tape of their performance and sent it in to the competition. Legacy became one of only two high schools in the United States invited to perform at PASIC. The percussionists learned of their success early this school year.
"I feel accomplished. I didn't think we would get it after hearing so many other schools who I thought were better than us," junior Neil Hoang said. "But being one of two schools in the country, it's definitely an honor."
Hoang feels that their success in the competition resulted as a direct factor of the percussion section's continued hard work and dedication.
"We've definitely grown as a group since the school started," Hoang said. "We've come a long way from being a mostly inexperienced percussion group to winning national awards."
According to Mr. Fugett, marching band practices hours daily, and now the percussion section has added another hour's worth of practice for the competition. Mr. Fugett, who has both performed and directed at PASIC previously, feels that it's a worthy sacrifice of their time.
"It's a huge honor. It's a national honor to get to go to that [PASIC]," Mr. Fugett said. "It's very prestigious."
Mr. Fugett also believes that the percussionists are more than willing to practice.
"They love it. If those guys could drum all day, they would, and they are very good at what they do," Mr. Fugett said. "What you see during football games and pep rallies is only part of what percussion does."
For the list of confirmed artists at this year's PASIC, visit http://www.pas.org/PASIC/Artists.aspx
About the Contributor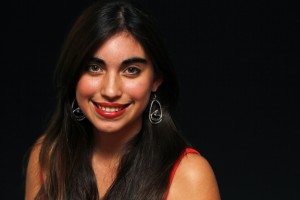 Amanda Granato, Editor-in-Chief
I'm Amanda. My last name is twelve different kinds of complicated, but around here I go by Granato. I'm the Editor-in-Chief of the Rider Online. This...