District Offers Alternative Education For Pregnant Students
During the 2010-11 school year, pregnant or parenting MISD female students can receive services through Comprehensive Education Homebound Instruction services (CEHI).
The pregnant student will remain on her home campus until she reaches the point in her pregnancy when she becomes eligible to go on CEHI. As a part of these services, the District's social worker, Chissy Jackson, works with the students who still attend their home campus.
Once the student goes on CEHI she will receive home instruction from a teacher employed by the District
for one hour a day so she does not fall behind academically.
Mr. Jerry Gray, principal of the Alternative Education Center, says the program helps students to continue their education during their pre-natal and post-partum period.
"I believe the system is beneficial in the respect that Mrs. Jackson is able to meet with the girls and deal with their needs right away," Mr. Gray said. "Mrs. Jackson is able to meet with them at their home schools and have face-to-face contact."
Mrs. Jackson, who provides services to pregnant and parenting teens, agrees the program is effective,
and she feels visiting the campuses on a regular basis helps her make sure of the students' success.
"I'm providing services to students until they graduate, not just a short time before and after their
pregnancy," Mrs. Jackson said.
Once the student has her baby, Mrs. Jackson assists the teen mother with applying for financial
assistance toward daycare services through the Tarrant County Child Care Management System
(CCMS).
"We believe we are helping two people with this program: the mother and her baby," Mr. Gray said. "In
the real world without any support, the girls are on their own. With this program, we're providing for both her future and her child's by helping the girl graduate from high school."
About the Writer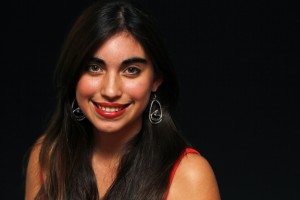 Amanda Granato, Editor-in-Chief
I'm Amanda. My last name is twelve different kinds of complicated, but around here I go by Granato. I'm the Editor-in-Chief of the Rider Online. This...